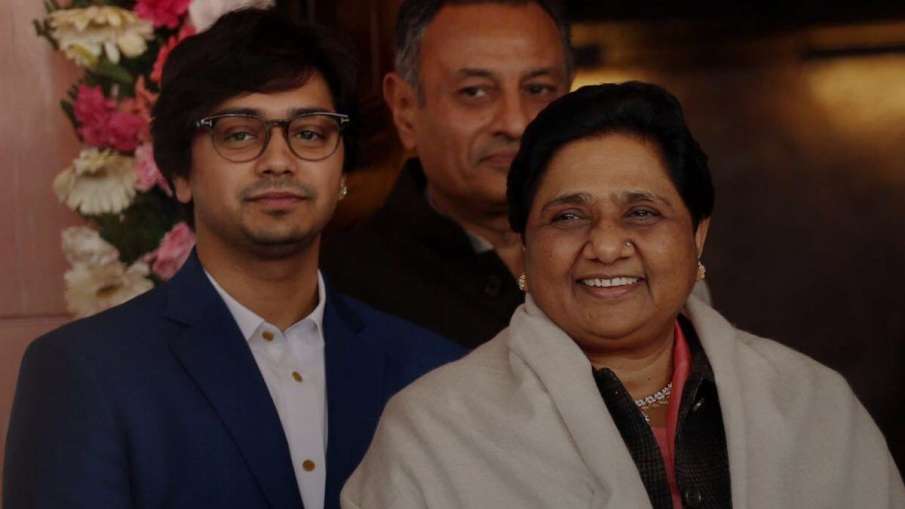 Lucknow: Clarinets are going to ring soon at the house of Mayawati, former Chief Minister of Uttar Pradesh and National President of Bahujan Samaj Party. Mayawati is going to be a mother-in-law soon. His nephew and BSP national coordinator Akash Anand is going to get married on March 26. Akash is going to be married to Dr. Pragya Siddharth, daughter of former MP Ashok Siddharth. Pragya is a doctor and has completed MBBS and is currently pursuing MD. Whereas Mayawati's nephew Akash Anand has done MBA from London.
Akash Anand is the national coordinator of BSP.
Please tell that Akash Anand is the national coordinator of the party and is considered the successor of Mayawati. It is being told that Akash and Pragya will be married in Delhi according to the customs of Buddhism. Invitations have been sent to all the important leaders of BSP for this marriage, along with it, some selected leaders of other parties have also been invited. According to a media report, on the instructions of Mayawati, the district president of each district of BSP and some special leaders have also been invited to the wedding.
Know who are the future friends of Mayawati
While Pragya is a doctor by profession, her father and Mayawati's brother-in-law Ashok Siddharth has also been a doctor. In 2008, at the behest of Mayawati, he left the government job and joined the BSP. Mayawati sent him to Rajya Sabha in 2016, before that in 2009 Ashok Siddharth was also MLC. When Mayawati became the Chief Minister of UP in 2007, Pragya's mother Sunita was made the Vice-Chairman of the State Commission for Women.