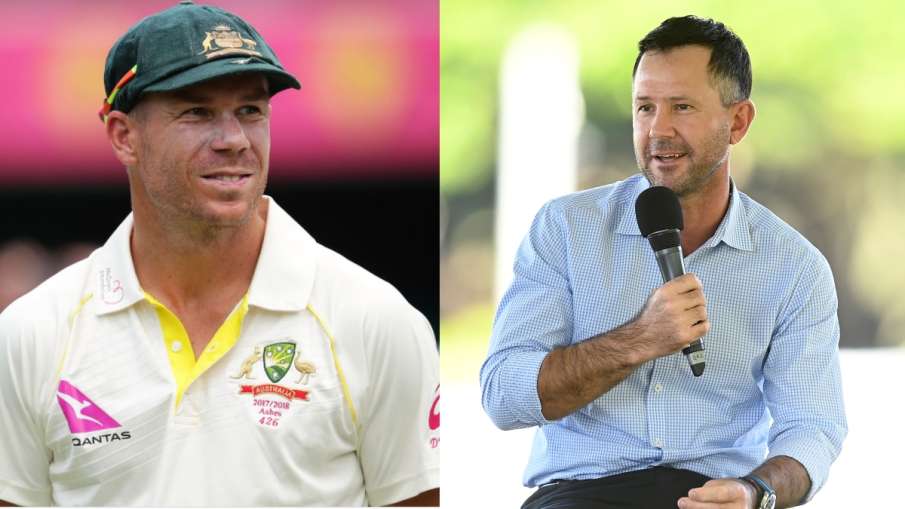 Ricky Ponting On David Warner: The Australian team won the third Test against India by 9 wickets, but Team India is still leading 2-1 in the series. Australian team's explosive open batsman David Warner was injured in the second Test in Delhi, after which he was ruled out of the remaining two Tests of the series. Now former Australian captain Ricky Ponting has given a big statement on David Warner's retirement.
Warner out of Border-Gavaskar Trophy
Australia batting great Ricky Ponting believes opener David Warner could have retired after playing the Test match against South Africa in Sydney earlier this year. Warner was ruled out of Australia's ongoing tour of India due to injury, as he also suffered a hairline fracture in his elbow.
Said this about retirement
Speaking on the ICC Review Podcast, Ricky Ponting said that I was on the radio in Australia a few days ago and I thought the best time for David Warner to retire was, if he was thinking about it, here in Sydney in Australia. Could have retired after the test match. Who knows, such an opportunity may not come again for Warner. He has just played his 100th Test in Melbourne and apparently scored 200 in the first innings there.
Warner struggling with bad form
David Warner has been struggling with poor form for a long time. It has become difficult to get runs off his bat. His Test form has been a matter of concern since 2022. He scored just 607 runs in 14 matches at an average of 26.39, including a double century in the Boxing Day Test against South Africa last year.
Hope to play in WTC final
Having confirmed Australia's place in the final of the World Test Championship to be held at The Oval in London from June 7 to 11, Ricky Ponting is hopeful of Warner playing in the prestigious match that will be followed by the Ashes at the end of the month. David Warner averages only 26.04 in 13 Tests in England. He said that I think they definitely want him to play in the World Test Championship match. He also has some big decisions to make in the Ashes (in England).
Ricky Ponting further said, when he goes to the UK, he will probably have similar things to think about, because David Warner's record in the UK is not as good as some other places around the world, but I don't think This is the end of David Warner's career. I think they will have him back for that one match. If he does well there, I think he will probably play in the Ashes.
Read also:
Delhi Capitals created history in WPL 2023, became the first team to do this feat
WPL 2023: A DRS changed the map of the match, know how Gujarat Giants lost the winning match