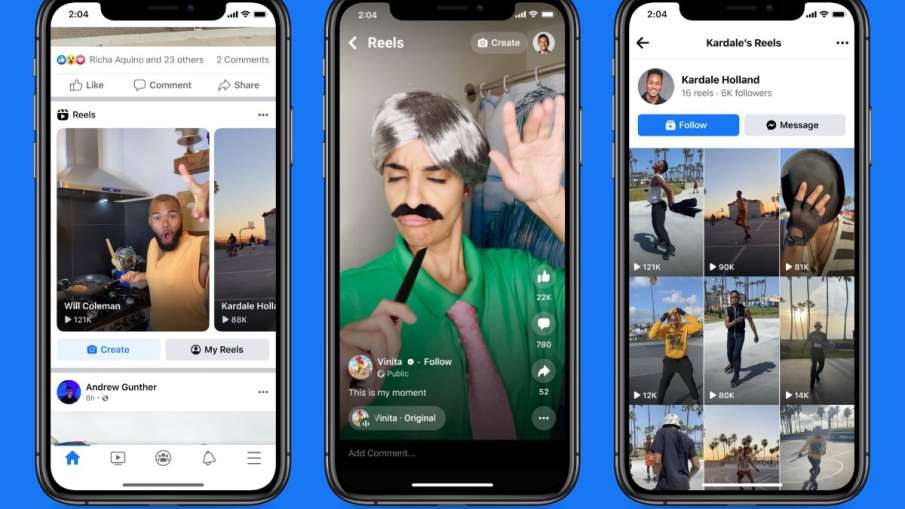 Facebook Creative Expression Features: Facebook is one of the most popular apps in the world, where it keeps bringing new updates keeping in mind the users. At the same time, Facebook has launched a new feature Facebook Creative Expression feature keeping in mind the content creators. Let us tell you that Facebook had rolled out the feature of making reels in its platform last year, which was being taken advantage of by content creators. On the other hand, earlier we were able to shoot only 60 seconds of video in reel, but now Meta has increased its duration. Let us know in detail about the Facebook Creative Expression Features feature-
What is the new update of Facebook
Let us tell you that a new Facebook feature called Facebook Creative Expression feature has been added for content creators, through which users will now be able to create reels of 90 seconds instead of 60 seconds. Along with this, according to the newly introduced features, users will now be able to create memories like ready-made reels in Facebook just like Instagram. At the same time, the Grooves feature has also been launched in the new Creative Expression features, under which users will be able to mix motion with the beat in the video.
Create Facebook Reel like this now
Now making Facebook Reel has become very easy, in such a situation, first of all go to the Facebook app to make a reel. After this you will see Rooms, Groups, Live section as well as Reel making section. Now you can shoot your video by clicking on Reel, or you can also select the video from the gallery. For this, you have to swipe up in the reel section. After this you will start seeing the videos of the gallery. At the same time, you can publish it by editing stickers, description etc. in the video and use this new Facebook feature.
Meta is also working on this
Along with the Facebook Creative Expression feature, let us tell you that Meta is working on a machine learning model to give better advertisements to the users, where it is taking better care of the transparency of the users. Soon a new update about this will come from Meta.