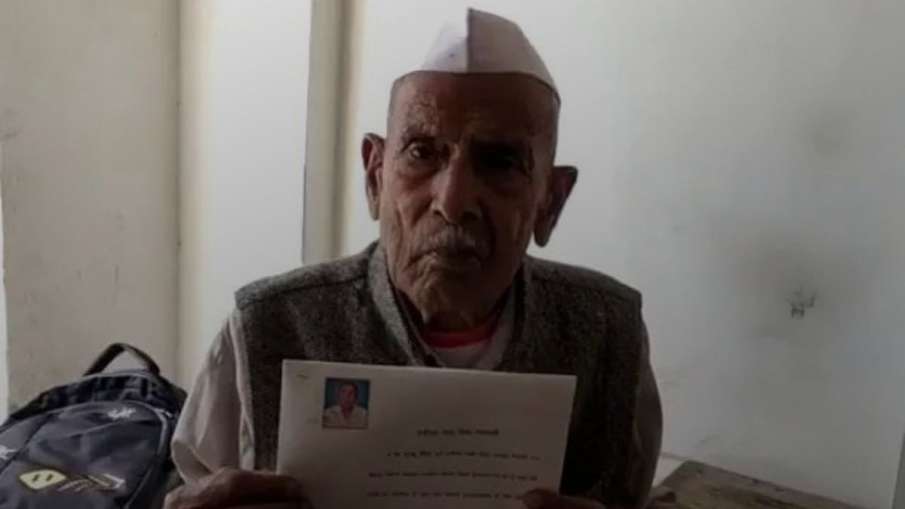 Muzaffarnagar: In Indian culture, parents are given a higher status than even God. It is said that if you serve your parents, then its virtue is more than traveling to all the four dhams, but nowadays these things have been written only in books. Children are behaving like step-mothers to their parents and being upset with their son and daughter-in-law, an elderly father took such a step that it has become a lesson for all.
The land and house were given in the name of the governor
Fed up with the alleged ill-treatment of his son and daughter-in-law in Muzaffarnagar district, an elderly man has donated his property worth over Rs 1 crore to the Uttar Pradesh Governor. Nathu Singh, 80, living in an old age home in Khatauli town, has said in an affidavit filed in the office of sub-registrar of Budhana tehsil that his land should be given to the Governor of Uttar Pradesh. Along with this, Nathu Singh has also written in his will that after his death, his body should be given to the Medical College, as well as the government should build a school or hospital on his land and treat the poor people.
Nathu Singh is living in old age home
Nathu Singh said that after his death a school or hospital should be built there. The value of this land is said to be around one crore rupees. Deputy registrar Pankaj Jain said on Monday that Nathu Singh had prepared his will on March 4, in which the value of his house and 10 bighas of agricultural land was stated to be more than Rs one crore. Singh alleges that his son and daughter-in-law humiliated him several times. For this reason, he had to go to an old age home. Rekha Singh, in-charge of the old age home told that Nathu Singh has been living in her old age home for the last about five months.