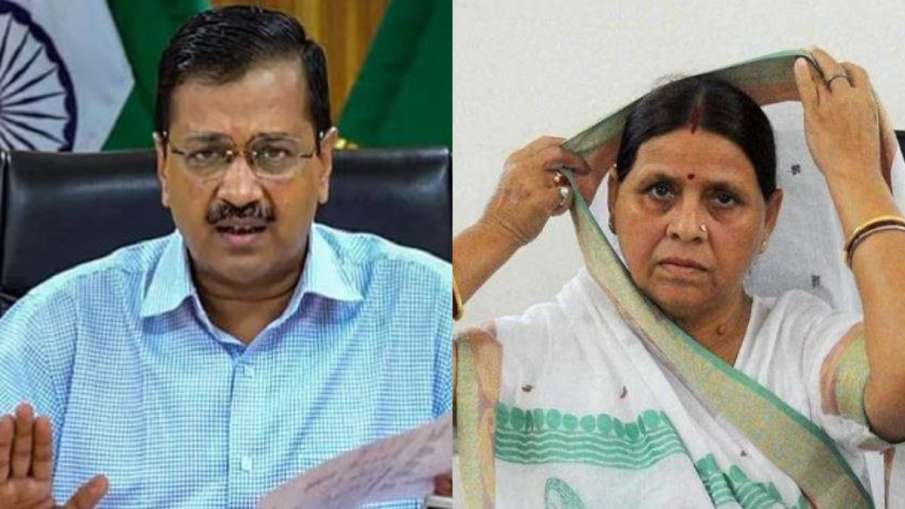 The CBI reached the house of former Bihar Chief Minister Rabri Devi on Monday in connection with the 'job for land' scam when Lalu Prasad Yadav was the railway minister. The CBI team has raided Rabri Devi's house. Delhi Chief Minister Arvind Kejriwal's statement has come regarding this. He has opposed the raid on Rabri Devi's house. Kejriwal said that the raid on Rabri Devi's house is humiliating.
'The practice of stalling the work of the state'
Delhi CM Arvind Kejriwal said, "It has become a trend in opposition-ruled states to stall their work. They use the ED, CBI and the Governor to harass them. The country can move forward only when everyone works together." Do it."
Tejashwi's letter in support of Sisodia
Let us tell you that Arvind Kejriwal has given this statement in support of Lalu Prasad Yadav family at a time when Lalu's son and Deputy CM of Bihar Tejashwi Yadav protested against the arrest of Delhi's Deputy Chief Minister Manish Sisodia a day before PM Modi. Wrote a letter to Tejashwi is also one of the 9 leaders of opposition parties in the letter sent to PM Modi.
Significantly, 14 people including Lalu Prasad Yadav, Rabri Devi and her daughter Misa Bharti are accused in the land-for-job scam case. 15 March Lalu Prasad, his wife Rabri Devi and daughter Misa Bharti have been asked to appear in the court.
read this also-
CBI team reached Rabri Devi's house in Patna, action in case of giving job in exchange of land
Umesh Pal Murder Case: How did the police get Usman Chowdhary's input, know the complete inside story of the encounter