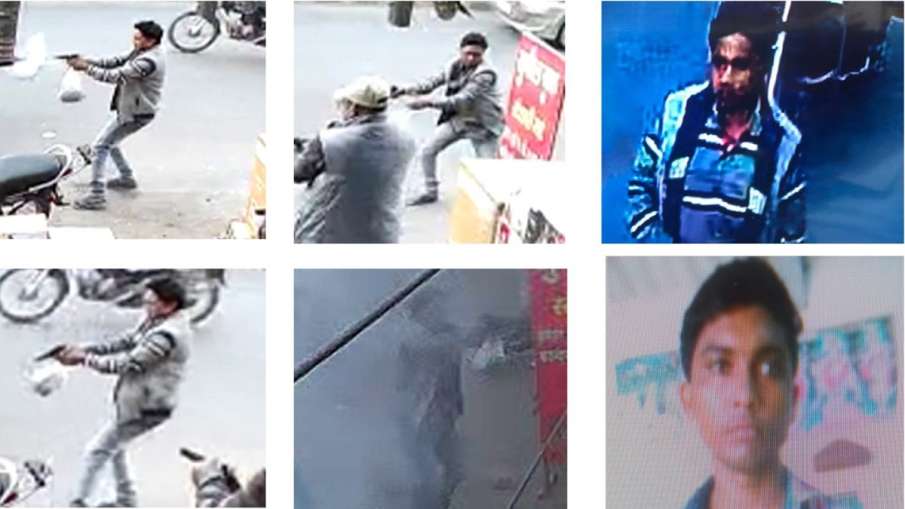 Prayagraj (UP): Police has got a big success in the Umesh Pal murder case in Prayagraj. Today, on the tenth day of the massacre, the police killed Atiq Ahmed's sharp shooter Usman in an encounter. Meanwhile, the first reaction of BJP has come to the fore on this encounter. BJP MLA Shalbhamani Tripathi has praised the Yogi government by tweeting. He has written, "I had said that we will mix it in the soil. The dreaded killer Usman, who fired the first shot at Umesh Pal and Sandeep Nishad, also died in a police encounter today.
Shooter Usman's encounter in Kaundhiyara
Vijay alias Usman Chowdhary was the shooter who first opened fire on Umesh Pal and his gunner Sandeep Nishad. When Umesh Pal was attacked, it was Usman who opened fire, he was seen in the CCTV. today morning Prayagraj An encounter took place between the police and Usman in Lalpur area of ​​Kaundhiyara. In the firing done by Usman, a constable Narendra was also injured, while in retaliatory firing, Usman got two bullets in his chest, after which the police and SOG team took Usman to the hospital, but before reaching the hospital, Usman had died. .
Usman had come to meet someone, the police surrounded
According to police sources, Usman had come near his village to meet someone when the police surrounded him. The police asked Usman Chaudhary to surrender, in response to which he opened fire. In this firing, a policeman was also shot. In retaliatory firing by the police, Usman was hit by two bullets and died before reaching the hospital.
Read this also-
On February 27, Atiq's son Asad's driver was killed
Please tell that on the 10th day of the Umesh Pal murder case, this is the second encounter today. Earlier on February 27, Arbaz, the driver of Atiq Ahmed's son Asad, was killed by the police after an encounter. Prayagraj Police and STF are continuously conducting raids, while the police has also increased the reward amount on Umesh Pal's shooters to 2.5 lakhs.