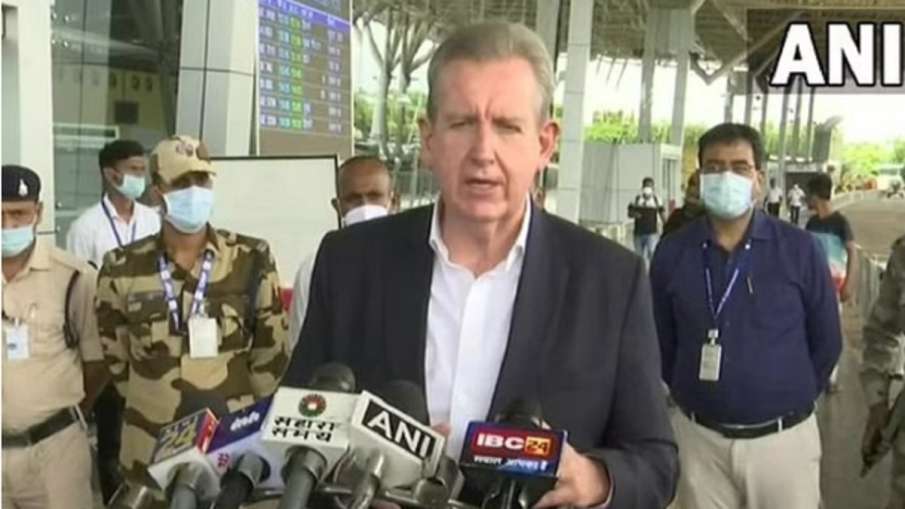 News Delhi: Asserting Australia's unwavering respect for India's sovereignty, Australian High Commissioner Barry O'Farrell on Monday clarified that there is no legal basis for the Khalistan referendum in his country. Speaking to reporters here, O'Farrell said Australians were horrified by incidents of vandalism at places of religious worship, including in Brisbane. The Australian High Commissioner said, "Police are actively pursuing those responsible for these incidents." "Australia's respect for Indian sovereignty is unwavering," he said. He said the Australian government has made it clear that the plebiscite being conducted by Khalistan "has no legal recognition in Australia or India".
His strong comments came days ahead of Australian Prime Minister Anthony Albanese's state visit to India. During the visit, Albanese will hold wide-ranging talks with his Indian counterpart Narendra Modi. They were also actively aided and abetted by members of banned terrorist organizations such as Sikhs for Justice (SFJ) amidst growing activities of pro-Khalistan elements in Australia.
In January, the Indian High Commission in Canberra asked Australian authorities to ensure the safety of Indians living there. There have been at least four incidents of vandalism of Hindu temples in Australia in the last two months, allegedly by Khalistan supporters.
He also told reporters that Australia is a multicultural, multi-religious country and respects freedom of expression. O'Farrell said, "Freedom of expression, however, does not give you the right to engage in hate speech or violent protests. These matters are taken very seriously in Australia."