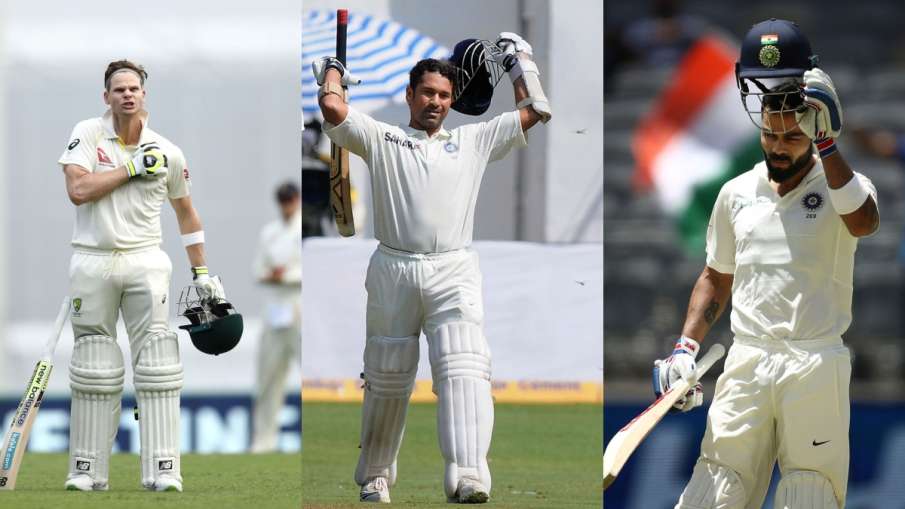 IND vs AUS: The Indian cricket team is currently playing against Australia in the four-Test Border-Gavaskar Trophy. After winning one-sided in the first two matches of this series, Team India had to face a crushing defeat in the third Test. In this match, the Australian team won by 9 wickets. Now to get a ticket to the final of the World Test Championship, the Indian team will have to defeat Australia in the fourth match of the series. At the same time, a record of Sachin Tendulkar, who is considered the God of cricket, can also be broken in this match.
Sachin's record may be shattered
The great batsman Sachin Tendulkar is anyway far ahead of batsmen around the world in terms of most centuries. Same is the case in the Border-Gavaskar Trophy. Sachin has a total of 9 centuries in this famous series and he is ahead of every batsman of both the teams. But his record can be broken in the match played at the Narendra Modi Stadium in Ahmedabad.
Kohli-Smith race
The closest to breaking Sachin's record in the Border-Gavaskar Trophy is Australian great Steve Smith or India's Virat Kohli. In terms of most centuries in this series, Steve Smith's name comes second after Sachin. Smith has a total of 8 Test centuries against India. If he hits one more century in the Ahmedabad Test, he will equal Sachin. On the other hand, if he manages to score a century in both the innings, then he can leave Sachin behind. Although, looking at Smith's current form, it seems very difficult.
It will be difficult for Kohli
On the other hand, if we talk about Virat Kohli, then it is not possible for him to break this record in Ahmedabad Test. He has a total of 7 centuries against Australia. If Kohli scores a century in both the innings of the Ahmedabad Test, he will be able to match Tendulkar. At the same time, Virat's form is going very bad in this series. Virat has not been able to score even a fifty in this series, let alone a century.