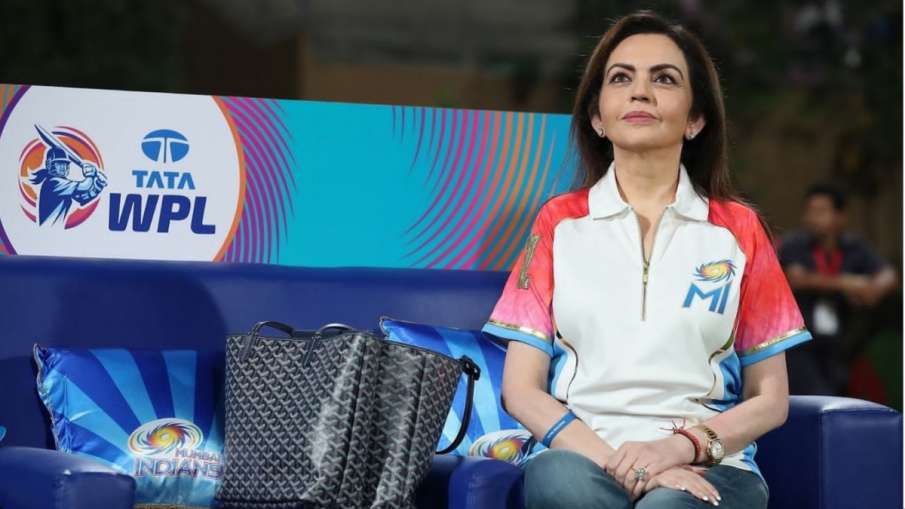 The first match of the Women's Premier League was played between Mumbai Indians and Gujarat Giants at the DY Patil Stadium in Mumbai on Saturday. In this match, Mumbai Indians defeated Gujarat Giants by a huge margin of 143 runs. During this match, team owner Neeta Ambani was also present to encourage Mumbai Indians. The very first match of the tournament was full of excitement. During this match, people in the stadium fiercely supported their respective teams. Nita Ambani encouraged the players on every ball. She wants more and more women players to play these games in India.
What did Nita Ambani say
After the match was over, Nita Ambani, like every time, met the players in the dressing room of Mumbai Indians and talked to all of them. Nita Ambani said that the inaugural day of WPL will never be forgotten. "It is an iconic day and an iconic moment for women in sport. It is very thrilling to be a part of the WPL." She also expressed hope that the WPL will help more women pursue a career in sports, while also praising the atmosphere. Nita Ambani said, "I hope this helps young girls across the country get involved in sports." Will inspire you to be, follow your dreams and follow your heart."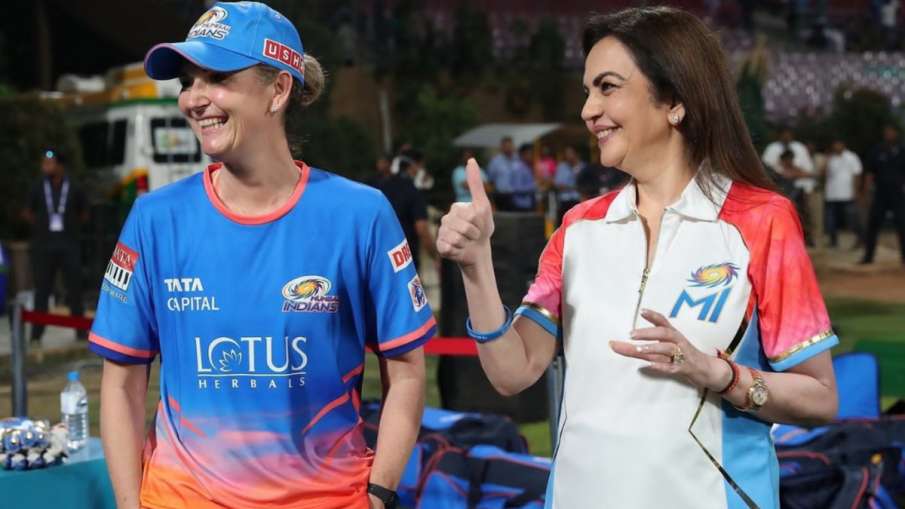 Nita Ambani
Mumbai Indians have a star-studded squad and their first match was perfect as both experienced as well as youngsters stepped up. Nita Ambani further added that "Mumbai Indians are known for playing a special kind of cricket, fearless and exciting. Very well done by our girls today. I am very proud of the way he played. It was a great performance. A special mention to our skipper Harman, what a special innings he played. Amelia Kerr was brilliant, she batted well, bowled well.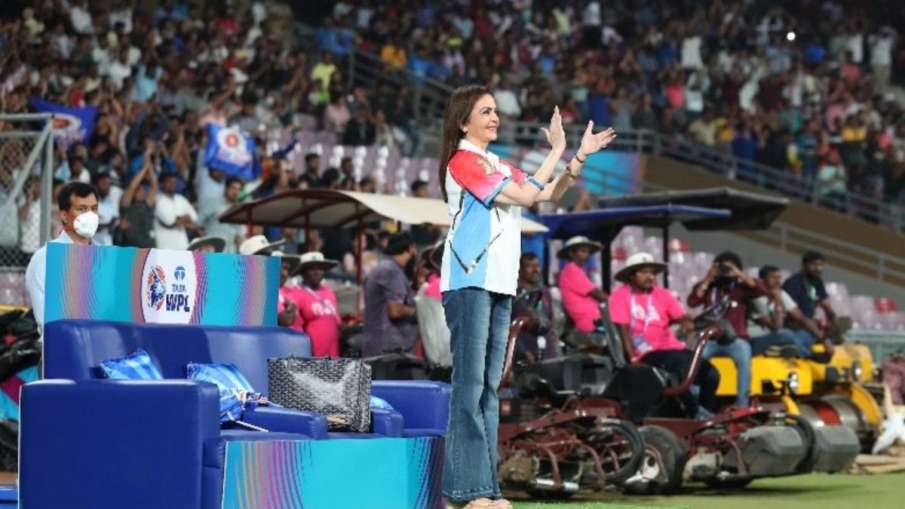 Nita Ambani
He also thanked all the fans who came to the ground to watch the match. Adding a special message for the team's fan army, MI Paltan, she said, "It was great to see so many people at the stadium, both men and women came out in large numbers to support the women's team. I look forward to this inaugural tournament." I wish all the best to all the teams.
how was the match
In this match, the team of Gujarat Giants won the toss and decided to bowl. Batting first, the Mumbai Indians team scored 207 runs in the stipulated 20 overs. During this, Harmanpreet Kaur scored 65, Haley Mathews scored 47 and Amelia Kar scored 45 runs. Chasing 208 runs, Gujarat Giants were all out for 64 runs and Mumbai won the match by a huge margin.