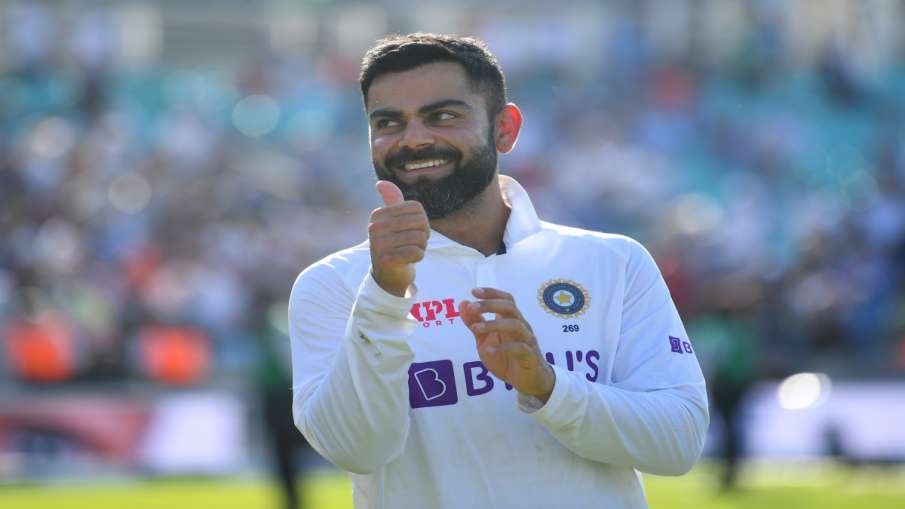 Indian team's star batsman Virat Kohli is counted among the best players in the world. He has won many matches for Team India on his own. Just now he had reached Ujjain with wife Anushka Sharma to visit Baba Mahakal. He is also famous for his generosity. Kohli has helped 11-year-old athlete Pooja Bishnoi from Jodhpur. Let's know about it.
Virat Kohli got admission
Former captain of the Indian team Virat Kohli has enrolled Pooja Bishnoi, an athlete from Jodhpur, Rajasthan. He has been admitted to the second number school in India. On this, Pooja Bishnoi wrote on Twitter that today is my class 6th final exam, along with sports, education is also important. Virat Kohli sir got me admission in the number 2nd rank school of the country. Now you will get a chance to meet Virat Kohli sir 2 times in March.
Virat Kohli Foundation raises all the moneyf
Entire expenses are being borne by the Virat Kohli Foundation to pursue Pooja Bishnoi. He has also been given a flat in Jodhpur by the Foundation. Pooja belongs to a farming family, but she has a different passion for sports. At the age of 8, he set an under-10 world record by completing the 3 km race in 12.50 minutes. She trains for eight hours daily. He dreamed of becoming an athlete since the age of 3. She wants to participate in Olympics 2024, for which she is also working hard. He is active on social media and his account is managed by his parents.
Kohli struggling with bad form
Virat Kohli is currently participating in the Border-Gavaskar Trophy against Australia. He has not been able to play big innings in the first three matches of the series. He has not been able to score a century in Test matches for India for the last three years. Kohli is the only batsman from India to have played more than 100 matches in all three formats. He has scored 8195 runs in 106 Tests for India.