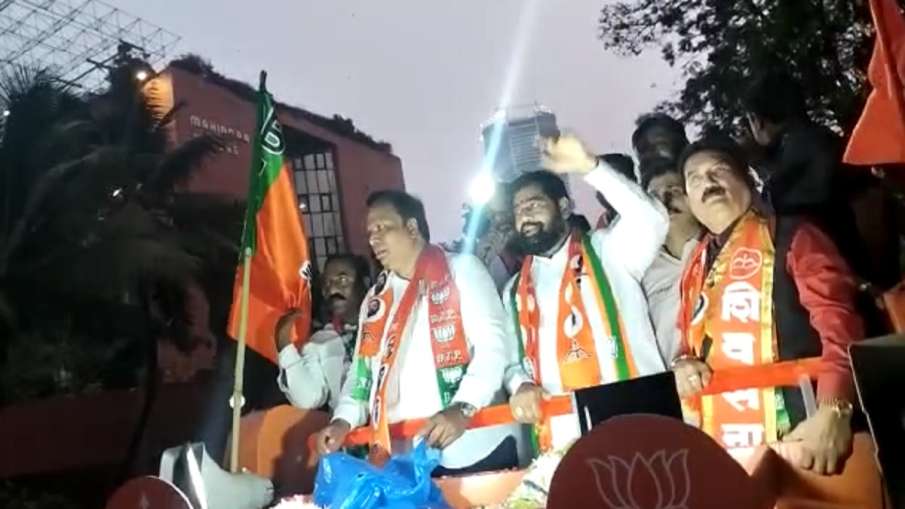 Mumbai: Shiv Sena (Shinde faction) and BJP have put on a show of strength on the streets of the city today in view of the BMC elections. During this, a crowd of hundreds of workers appeared. The rally was flagged off by Mumbai BJP President Yashwant Jadhav from the Shinde faction riding a chariot from Jamboree Ground in Worli. CM Eknath Shinde also participated in this bike rally going ahead. This bike rally will end by performing aarti at Mumbadevi temple, known as the Kul Devi of the city. Please tell that Worli is Aditya Thackeray's assembly constituency and Aditya Thackeray keeps on targeting BJP and Shinde faction.
Significantly, this bike rally of "Mahayuti" will cover all the 6 Lok Sabha seats in Mumbai. This Jan Ashirwad bike rally will be taken out in 3 categories. On this occasion, Ashish Shelar targeted Uddhav Thackeray's appeal for gathering of Muslims in Khed district and said that we had already said that Uddhav Thackeray has left Hindutva and today this appeal to a particular religion has proved it true. Gave.
read this also-
Madhya Pradesh: CM Shivraj's masterstroke before the election, launched such a scheme in which women will get Rs.
'Dirty politics' of rulers ruined Pakistan, former Pak general gave sensational statement