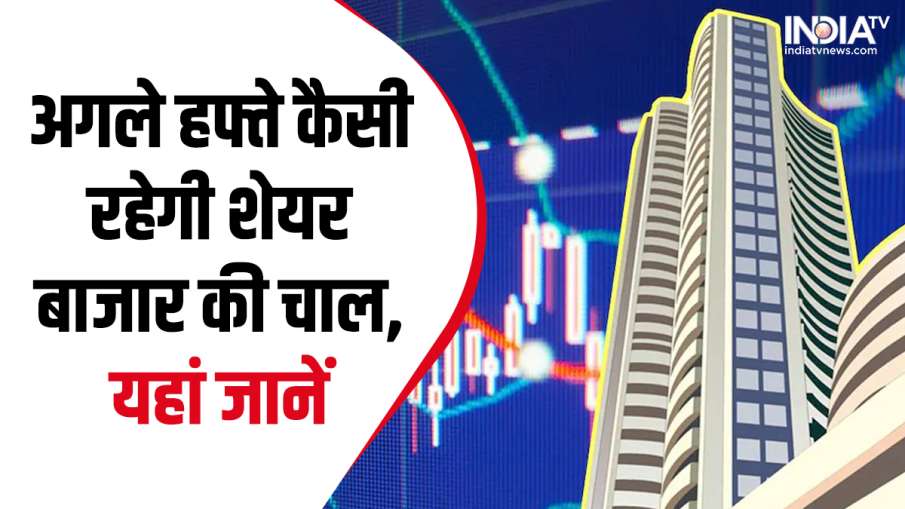 Share Market After a long time, there was a tremendous boom on Friday. The 30-share Sensex closed at 59,808.97, up 899.62 points, or 1.53 per cent, on Friday. In such a situation, market experts say that Nifty has formed a good bullish pattern on the weekly chart. Its effect can be seen on the stock market. Next week, due to fewer trading days, the market may witness more ups and downs. As long as the Nifty sustains above 17,400, further upside is expected. Support is seen near 17550-17500 levels in the short term. If the market accelerates, then the level of 17,700 can be seen. That means the market can continue to rise.
Global trends and foreign investors will affect
The direction of the stock markets will also be decided by the global trend and the trend of foreign funds next week. Due to Holi holiday, the business days of the week have reduced. BSE and National Stock Exchange have declared holiday on March 7 (Tuesday) on the occasion of Holi. However, ANMI, an organization of stock brokers, has requested the government, stock exchanges and SEBI to give Holi holiday to March 8 instead of March 7. Pravesh Gaur, Senior Technical Analyst, Swastika Investmart Ltd said, "Indian markets will remain volatile amid fears of a further rate hike by the US central bank, the Federal Reserve, to check inflation." Foreign institutional investors who have remained net buyers on a smaller scale will also be under watch.
Investors will also keep an eye on crude oil
Globally, the US's macroeconomic data is to be released on March 10, he said, adding that the Bank of Japan is also going to decide on interest rates. At the same time, the data of India's industrial production at the domestic level will also be released on March 10. Market investors will also keep an eye on the movement of the rupee against the US dollar and Brent crude oil. Ajit Mishra, Vice President, Technical Research, Religare Broking Ltd. said, "The trading days have reduced this week due to Holi festival. We expect higher volatility amid mixed signals. Participants await the industrial production data which will be released on March 10.
American market movements will also affect
Apart from this, he will also keep an eye on the performance of global indices, especially the US markets. If there is a boom in the global market, then the Indian market will get the benefit. Due to the fall for a long time, many stocks are getting good valuations. Last week, the BSE Sensex had gained 345.04 points or 0.58 per cent. Despite heavy volatility, the markets closed with gains on Friday.