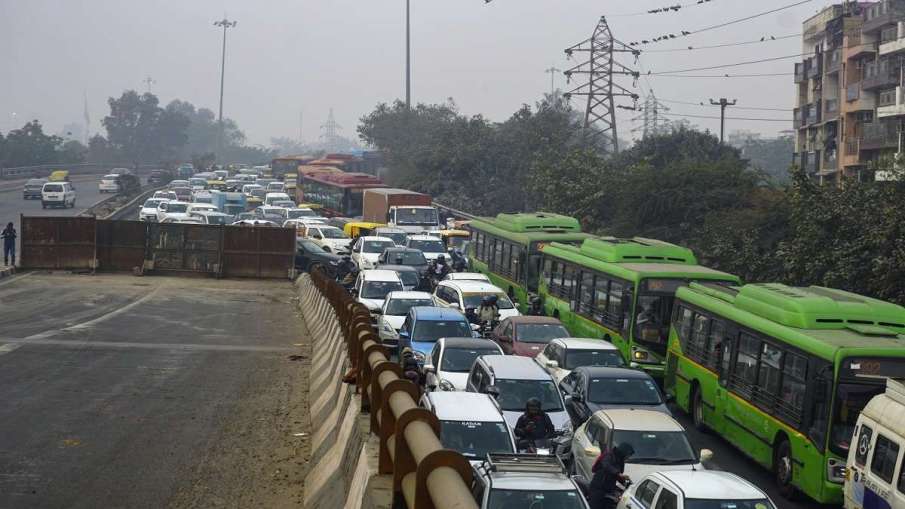 New Delhi: For the people of Noida, Delhi, Faridabad and Gurugram, traveling from DND, Kalindi Kunj and Barapula had become very difficult for the last few days. Reason- closure of Ashram flyover. Due to this, Kalindi Kunj, DND and Barapula flyover used to be heavily jammed. The journey which could be completed in minutes used to take hours to complete, but now there is hope of some relief in the traffic jam here from Monday, February 6. The Ashram flyover will be opened for the general public on Monday afternoon.
CM Kejriwal will inaugurate at 11 am
According to the information received in the media, Delhi Chief Minister Arvind Kejriwal will inaugurate the Ashram flyover on Monday i.e. March 6 at 11 am. On this occasion, Delhi's Public Works Department Minister Kailash Gehlot along with local MLAs and leaders will be present. Earlier, the flyover was to be inaugurated on February 28, but the inauguration program was canceled due to non-completion of the work.
Now only light vehicles will be allowed
Although traffic will start from the evening of March 6, but only small vehicles will be allowed to pass. At present, big vehicles will not be allowed to pass through here. Actually, there are electric poles on the road side near Kilokri village, which are adjacent to the flyover. Till these are not shifted, big vehicles will not be able to pass. Explain that in June 2020, PWD had awarded the work to a private company for the construction of Ashram Extension flyover. The work was to be completed in about 12 months, but the work could not be completed in June, 2021. After about 33 months, now the civil work has been completed. Lighting and other works are still pending.
read this also –
Madhya Pradesh: CM Shivraj's masterstroke before the election, launched such a scheme in which women will get Rs.
G-20 conference to be held in Amritsar got cancelled? Congress leaders expressed apprehension, know what is the reason