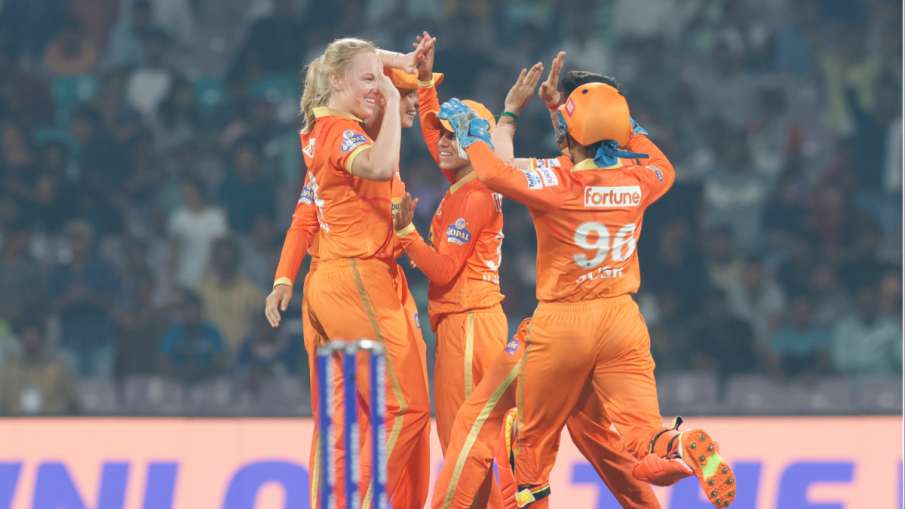 WPL 2023: A total of two matches were played in the Women's Premier League today. Both these matches were one sided. The first match was played between Delhi Capitals and Royal Challengers Bangalore. And the second match took place between Gujarat Giants and UP Warriors. The bowlers were impressive in both these matches. The first match was won by the Delhi team, while the second match was won by Gujarat. But something happened in these two matches which rarely happened in the history of any T20 league. Although the T20 league is known for the batsmen and their fast runs. But the Women's Premier League, on the contrary, has given a new perspective to watch the match.
what is that record
In fact, something happened in both the matches that fans were surprised to see. In the first match, the Delhi batsmen scored 223 runs. But in the second innings, Delhi bowlers also showed their mettle. Delhi bowler Tara Norridge took five wickets. He was also adjudged player of the match for his superb bowling. Something similar was seen in the second match of the day as well. While Gujarat's batsmen scored 169 runs in the first innings, their bowlers also showed that they are second to none and the team's fast bowler Kim Garth took five wickets.
Bowlers showed their strength
It would hardly have happened in the history of T20 league that two bowlers took five wickets each in two other matches played in one day. If the batsmen are showing their mettle in the match then the bowlers are also not backing down from showing their mettle. In both the matches, the bowlers showed that they are second to none and can entertain the audience with their performances even in T20 format. The bowlers did wonders in the first match of WPL as well. When Mumbai Indians got Gujarat Giants all out for 64 runs.