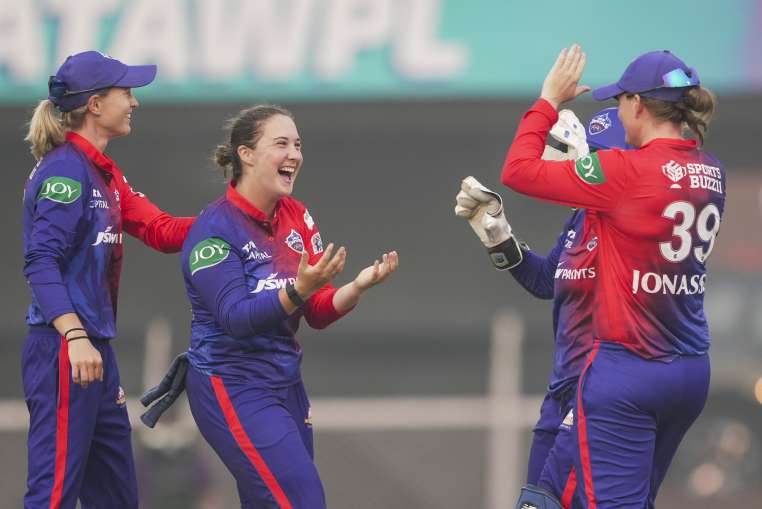 RCB vs DC: The second match of the Women's Premier League was played between Delhi Capitals and Royal Challengers Bangalore. In this match, the team of Delhi Capitals defeated Royal Challengers Bangalore by 60 runs. Shefali Verma had the biggest contribution in Delhi's victory. He scored a brilliant half-century in this match. On the basis of his innings of 84 runs, he played an important role in Delhi's score of 223 runs. Chasing 224 runs in the second innings of this match, the Bangalore team could only manage 163 runs at the loss of 8 wickets in the allotted 20 overs, Delhi won the match unilaterally.
how was the match
In the second match of the league played between Delhi Capitals and Royal Challengers Bangalore, RCB captain Smriti Mandhana won the toss and decided to bowl. Batting first, the opening batsmen of the Delhi team got the team off to a great start. Both the batsmen shared a 162-run partnership for the first wicket in 14.2 overs. Lost the first wicket as team captain Meg Lanning. He scored 72 runs off 43 balls. During this, he also hit a total of 14 fours. Shefali Verma also played a brilliant inning in this match. He scored 84 off 45 balls. During this, he also hit 10 fours and 4 sixes. On the strength of these two innings, the Delhi team scored 223 runs at the loss of two wickets.
Chasing Delhi's target of 224 runs, the openers of the RCB team got off to a brisk start but could not convert it into a big innings. The team lost its first wicket in the form of Sophie Devine at the score of 41. Sophie Devine scored 14 runs. Smriti kept trying to score quick runs from one end. But on the score of 56, he also lost his wicket. He scored 35 runs in 23 balls for the team. After Smriti's dismissal, the team started losing wickets one after the other. The team lost 7 wickets while reaching the score of 96. By this point of the match, it became clear that Delhi have made their grip in this match.