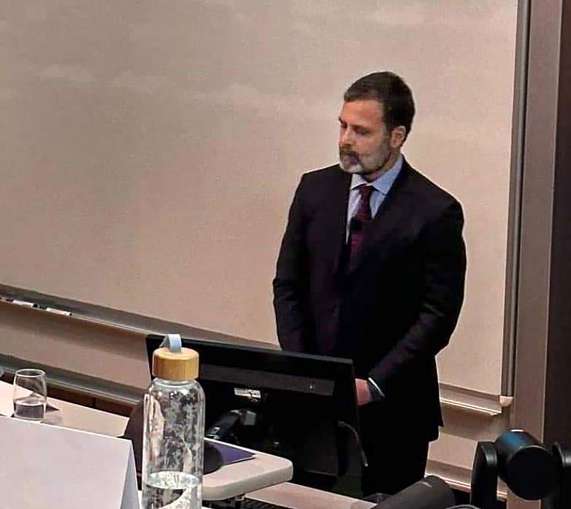 Rahul Gandhi Remark on PM Modi: Congress MP Rahul Gandhi is on foreign soil these days. Here he has once again attacked Indian Prime Minister Narendra Modi from foreign soil. Here he said about the statement of BJP leaders defaming India that Modi himself has said that nothing has been done in the last 60-70 years. He has insulted the grandparents of every Indian whom India lost a decade ago. Please tell that Rahul Gandhi said all this when he reached the Indian Journalists Association program in London.
Rahul Gandhi spoke on Bharat Jodo Yatra
In this program of the association, he countered the allegations of BJP leaders. He told that he is being accused of defaming India. Not only this, he compared his Bharat Jodo Yatra to the three-decade-old Rath Yatra of the BJP. He said that BJP also had a Rath Yatra, there is a difference. Pointing out the difference, he said that the centerpiece of that journey was a chariot which is the symbol of a king. Whereas our chariot was working to mobilize people.
The aim is to defeat the RSS and the BJP.
Rahul Gandhi said that the need to defeat the RSS and the BJP has sunk deep into the minds of the people. There was a lot of under current in the Bharat Jodo Yatra. Commenting on the RSS and the BJP, he said that the RSS and the BJP have taken over the institutions which should have remained neutral. At the same time, he said that in response to the question of the next PM candidate, he said that there has been no discussion on it yet. He told that his aim is to defeat BJP and RSS.
read this also- Weather Forecast: Chance of rain in these states before Holi, there will be hailstorm at many placesTi