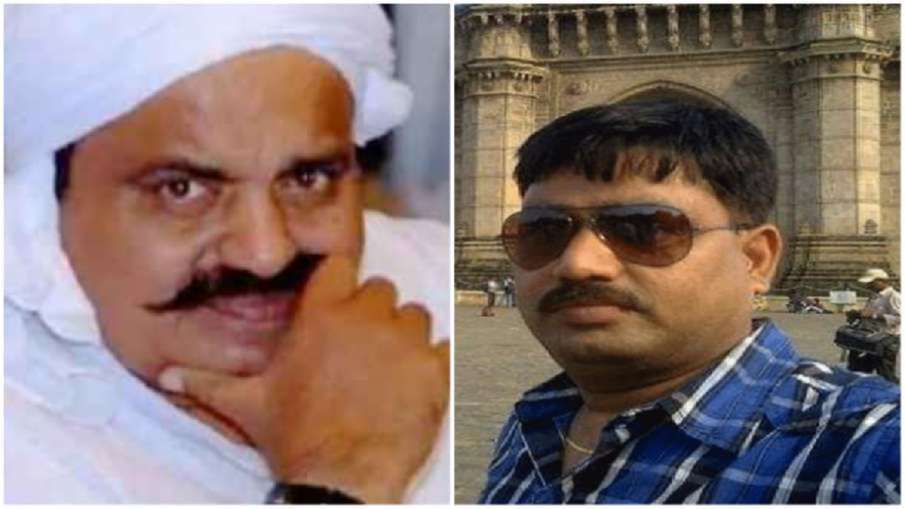 Prayagraj: The murder of Umesh Pal, the main witness in the Raju Pal murder case, who was an MLA from BSP's Prayagraj, has created a stir. Former MP and mafia Atiq Ahmed and his family are said to be involved in this incident. Meanwhile, news has been received that the UP Police has increased the reward amount for catching the accused of this murder case.
UP Police gave information about this by tweeting. UP Police said, 'UP's DGP has announced a reward of Rs 2,50,000 / – per accused for arresting the wanted accused in the criminal incident that happened on February 24, 2023 in Prayagraj or giving information about their arrest. Many teams of UP Police are constantly trying to arrest the accused.
The accused whom the police are looking for in this case include Armaan s/o Shamim, Asad s/o Atiq Ahmed, Ghulam s/o Maqsudan, Guddu Muslim s/o Shafiq and Sabir s/o Naseem.
what is the whole matter
Umesh Pal was attacked on Friday evening (24 February 2023) around 4.15 pm. The attackers came with complete planning. The miscreants fired 14 rounds. The firing from .765 bore and .32 bore weapons created panic in the area. The police is engaged in the investigation of the case and the close relatives of Atiq Ahmed are being clamped down.
What does Umesh Pal have to do with the Raju Pal murder case?
Raju Pal, the BSP MLA from Allahabad West seat, was shot dead on January 25, 2005 in Sulemasarai. In this case, a case was registered against former MP Atiq Ahmed and his brother Ashraf and many others. In the CBI investigation, Umesh Pal was called the main witness of the murder.
Umesh Pal lived in Dhumanganj area of ​​Prayagraj. After graduation, he practiced law and started doing land business. Umesh Pal was related to MLA Raju Pal and has also been considered close to Pooja Pal, the current MLA and Raju Pal's wife. However, Umesh Pal came into limelight when he emerged as the main witness in the murder of MLA Raju Pal.
read this also-
Madhya Pradesh: CM Shivraj's masterstroke before the election, launched such a scheme in which women will get Rs.
'Dirty politics' of rulers ruined Pakistan, former Pak general gave sensational statement