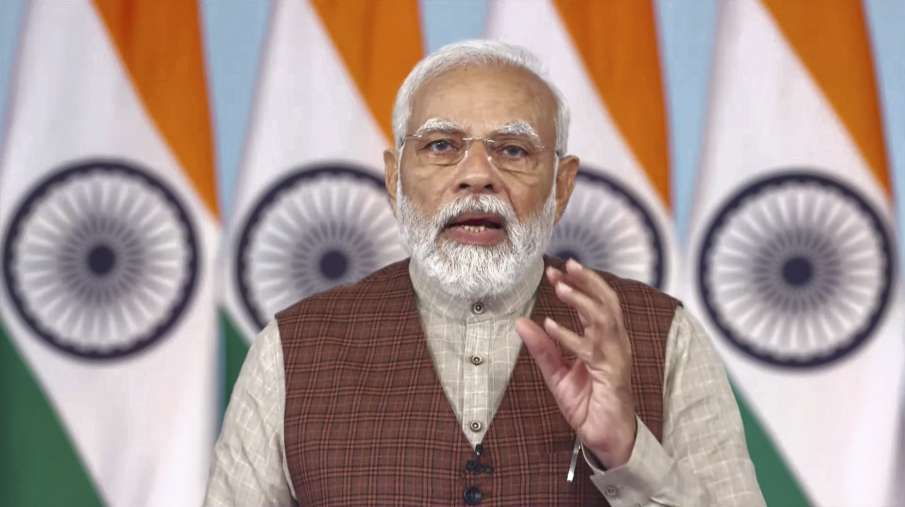 Prime Minister Narendra Modi today congratulated Madhya Pradesh Chief Minister Shivraj Singh Chouhan on his birthday. PM Narendra Modi tweeted on Twitter and wrote- Hearty birthday greetings to the hardworking Chief Minister of Madhya Pradesh. Under his leadership, Madhya Pradesh has touched a new dimension of development. I pray to God for his health and long life. Let us tell you that Shivraj Singh Chouhan has turned 64 today i.e. 5th March. The government of Shivraj Singh Chouhan, who became the Chief Minister of Madhya Pradesh for the fourth time, has now started preparations to make this birthday even more special.
Ladli Behan Yojana starts from today
On the occasion of Shivraj Singh Chouhan's birthday, BJP government's ambitious scheme Laadli Behan Yojana will be launched in the state from March 5. Under this scheme, women will be given thousand rupees per month. Shivraj Singh Chouhan will inaugurate this scheme today. At the same time, according to Minister Bhupendra Singh, special preparations have also been made for the 64th birthday of CM Shivraj Singh Chouhan. During a conversation with journalists, Bhupendra Singh said that on March 5, Chief Minister Chouhan will turn 23,360 days old, so it has been decided to plant 23,360 saplings on March 5 itself. For which Shiv Vatika is being made in all 413 urban bodies.
maternal uncle's birthday will be special
Please inform that 23,360 saplings will be planted in this Shiv Vatika. Women of the state will plant saplings in Shiv Vatika. To make Shivraj Singh Chouhan's birthday special on March 5, women in the state will celebrate his birthday by planting saplings on a large scale. Please tell that Shivraj Singh Chouhan is popular as maternal uncle among the people of Madhya Pradesh. That is why Ladli Behan Yojana is one of the ambitious schemes of Madhya Pradesh Government.