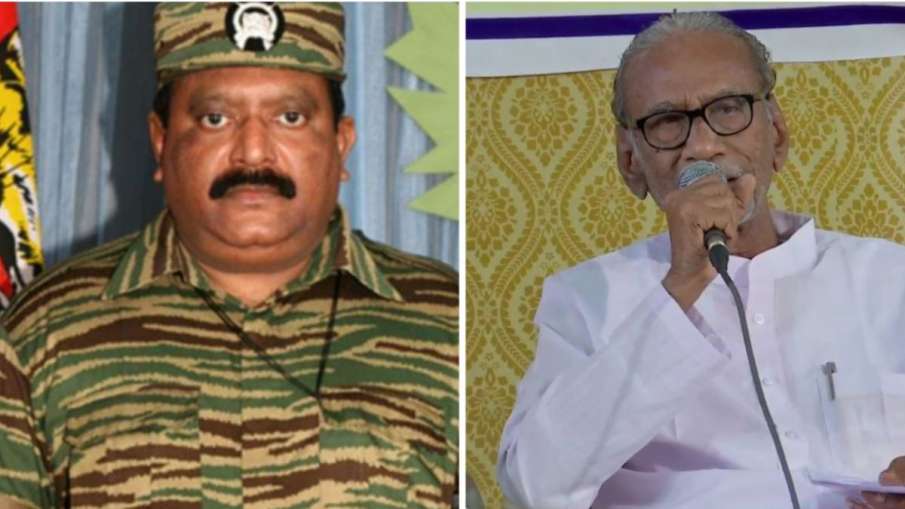 Pazha Nedumaran, president of the World Federation of Tamils, has once again issued a statement regarding the survival of LTTE chief Velupillai Prabhakaran. He announced the survival of LTTE chief Prabhakaran on Saturday and said that as soon as he gets evidence in this regard, he will release it to the media. Let us tell you that Nedumaran had claimed last month that LTTE leader Velupillai Prabhakaran was alive. He had said during that time that now the environment is favorable for Prabhakaran to come forward.
Velupillai Prabhakaran is alive
According to ANI, Nedumaran has said in his statement that there is new hope and expectation among Sri Lankan Tamils ​​after the announcement of Velupillai Prabhakaran being alive. If I have to give proof that he is alive, I will call you and give proof. As soon as I get the proof, I will release it in the media. Please tell that Nedumaran has said that soon Prabhakaran will come in front of everyone. Let us inform that the Tamil activist made this statement while talking to the media in Thanjavur. He said that he is happy to announce about our Tamil national leader Prabhakaran. They are fine.
Velupillai Prabhakaran was killed in Sri Lanka
Nedumaran said that once this news comes out, a positive message will go to the Tamil people. Let me tell you that very soon Prabhakaran is going to announce a plan for the emancipation of the Tamil race. All the Tamil people of the world together need his support. Significantly, on May 18, 2009, the news of Prabhakaran's death came during the ongoing civil war in Sri Lanka. In this regard Prabhakaran's death was confirmed by the Sri Lankan government and it was told that Prabhakaran was killed by the Sri Lankan army.
read this also- Delhi School: Poster put up in support of Manish Sisodia of Delhi government schools, police took action