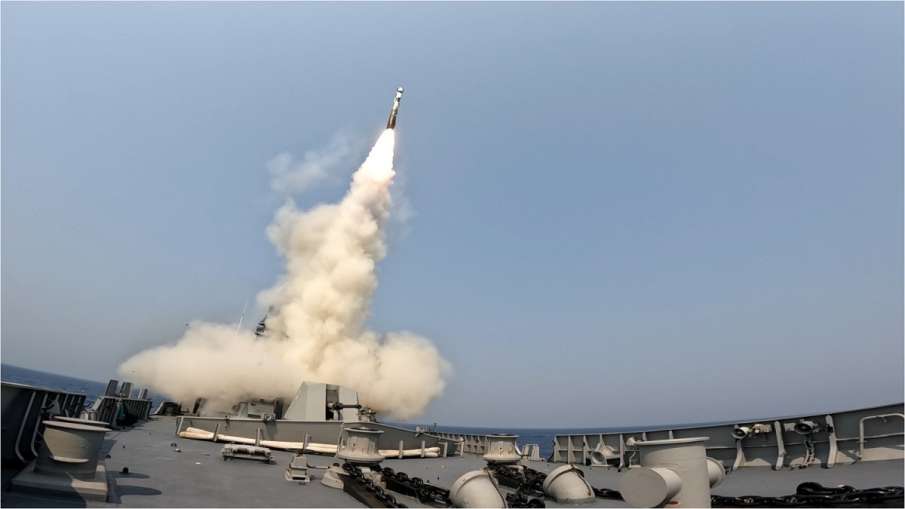 New DelhiIndian Navy has successfully test-fired BrahMos missile from its ship in the Arabian Sea. Its booster has been designed by DRDO. This missile accurately attacked its target in the Arabian Sea. This missile was tested from the warship of Kolkata. BrahMos Aerospace is continuously working on increasing indigenous content in the missile.
BrahMos is one of the most powerful missiles in the world in a joint venture between the Defense Research and Development Organization (DRDO) of India and NPO Mashinostroyenia of the Russian Federation and together they have built BrahMos Aerospace.
It is a supersonic cruise missile that can be launched from submarines, ships, airplanes, jets or even from land. Also, it is the world's fastest supersonic cruise missile. The name BrahMos is derived from the names of two rivers, the Brahmaputra of India and the Moskva of Russia.
About seven classes of ships of the Indian Navy including destroyers and frigates are equipped with BrahMos anti-ship missiles. The Indian Army is also equipped with at least three regiments of BrahMos units. The highly versatile BrahMos can be used for a wide variety of targets including ships, land-based targets and radar stations.
read this also-
Madhya Pradesh: CM Shivraj's masterstroke before the election, launched such a scheme in which women will get Rs.
'Dirty politics' of rulers ruined Pakistan, former Pak general gave sensational statement