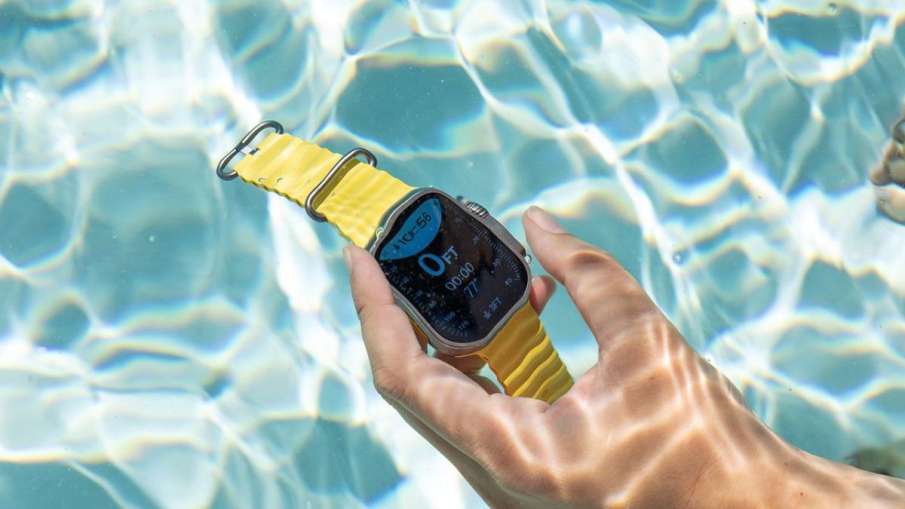 Apple Watch Ultra Depth and Water Seal Test: Apple, which is famous for its expensive products worldwide, has now given a special offer to its customers. However, this offer is only for those customers who have Watch Ultra. Apple has announced that it is offering a 'Depth and Water Seal Test' for the Apple Watch Ultra. The company said that if anyone feels that the depth gauge of his Watch Ultra is not working properly, then he can send it to the company for testing.
In the process of Watch Ultra's depth and water seal test, the company will first check the outer part of the watch properly to see if there is any crack or whether the watch is damaged in any way. If there is no problem with the Watch Ultra, then it will test the water seals and depth gauge in its system.
According to the iPhone maker, users can send their Watch Ultra for testing if they want to avoid any damage. The company told that if someone sends Watch Ultra for testing, then it may take at least seven to ten working days to get the watch back.
The tech giant said, "If your Apple Watch Ultra receives any unseen damage during testing, it may cause the watch to malfunction and if the watch is not within the warranty period, then customers will be liable for replacement of any parts." Replacement fee will have to be paid.
Also read- ChatGPT Failed in UPSC: ChatGPT failed miserably in UPSC exam, answered only these questions
Also read- Facebook did a big update, the makers of the reels became bat-bat, the time limit of the video increased