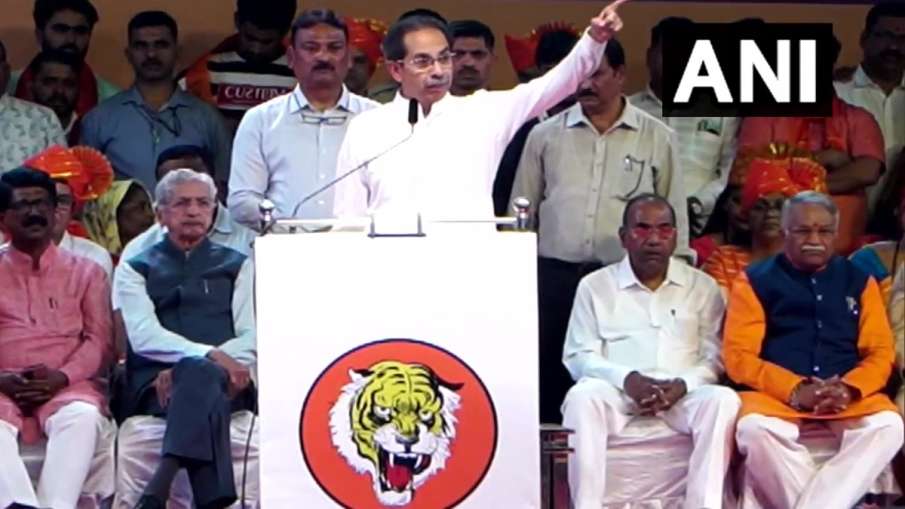 Mumbai: Former Maharashtra CM Uddhav Thackeray fiercely attacked BJP and CM Eknath Shinde faction in Ratnagiri on Sunday. He said, 'Did our country get freedom by sprinkling cow urine? Did it happen that cow urine was sprinkled and we got freedom? It was not like this, freedom fighters made sacrifices then we got freedom. Uddhav said, 'Sardar Patel banned RSS, they stole Sardar Patel's name. Similarly, they stole Subhash Chandra Bose and did the same with Balasaheb Thackeray. I challenge them to seek votes in the name of Modi and not on the basis of photographs of Shiv Sena and Balasaheb Thackeray.
During the address in the public meeting, Uddhav sought support from the public for himself. He said that today I have nothing but you guys. This is the blessing of my ancestors on me. i need you with me He said that I want to tell the traitors that you can steal the name, you can steal the symbol but you cannot steal the Shiv Sena.
He said that people have to keep one thing in mind that those who steal our 'bow and arrow' (party symbol) and come to seek votes are thieves. We have to decide that those who have nothing to do with the freedom struggle and have animal instincts should be buried in 2024. We have to take an oath that we will not allow Mother India to come under the clutches of slavery. If we don't do this, the 2024 election will be the last.
Election Commission also targeted
During this, Thackeray also targeted the Election Commission. He said that if you do not have cataract in your eyes then come and see. This is the real Shiv Sena. This election commission is not a slave. Shiv Sena was formed by my father, not by the father of the Election Commission.
Uddhav also said that we do not accept the decision of the Election Commission, we have gone to the Supreme Court. He used to say that I did not come out of the house in Kovid, how could I get out, I had Kovid. But what I did sitting at home, they are not able to do by going door to door. Maharashtra is sinking but they are doing their propaganda.
read this also-
Madhya Pradesh: CM Shivraj's masterstroke before the election, launched such a scheme in which women will get Rs.
'Dirty politics' of rulers ruined Pakistan, former Pak general gave sensational statement