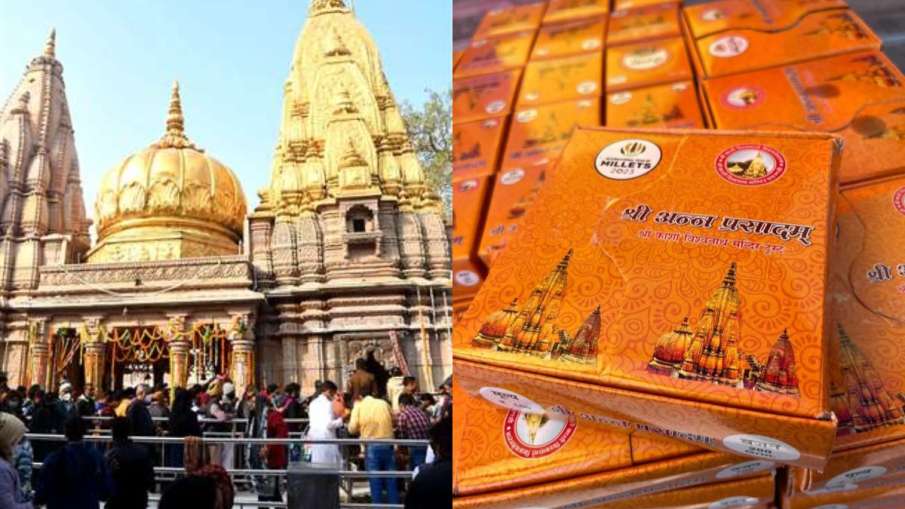 Varanasi: The word emanating from Kashi reaches the whole world. Sanatani believe that the message given from Shri Kashi Vishwanath Dham has spread all over the world. On the initiative of the Yogi government, laddus filled with coarse grains (millets) are now being sold as prasadam in Shri Kashi Vishwanath Dham. Tell that the United Nations has announced to celebrate the year 2023 as 'Coarse Cereals Day'. Millet contains many types of nutrients, which Prime Minister Narendra Modi is appealing to the whole world to eat.
Laddu Prasad will be sold in the name of Srianna Prasadam
Prime Minister Narendra Modi has appealed to the people to include the coarse grain in their plate due to its nutritional elements, naming it Srianna. At the same time, the Yogi government has also made a separate provision for this in the budget to promote it. On the instructions of the Yogi Government, the sale of Prasad made from Shri Anna has been started in Shri Kashi Vishwanath Dham. Chief Development Officer Himanshu Nagpal told that the women of Swayam Sahatya group have made offerings of millets for Shrikashi Vishwanath Dham, which is named Shrianna Prasadam. The sale of Prasad made of coarse grains has been started from Dham.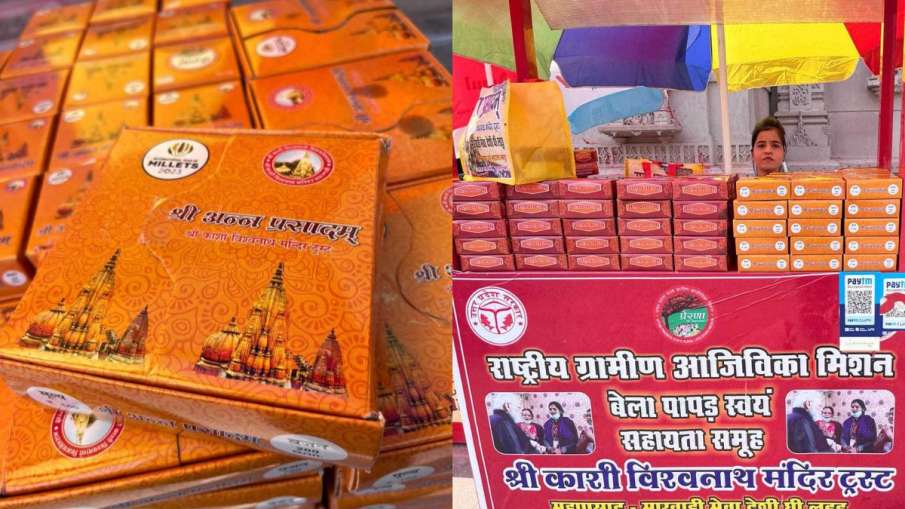 Prasad of Kashi Vishwanath Dham
Special attention to the purity of Prasadam
Self Employment Deputy Commissioner Dilip Sonkar said that women of self-help groups associated with the National Rural Livelihood Mission were already preparing prasad for Srikashi Vishwanath Temple. The women of the self-help group are now also making Srianna Prasadam. Its price is equal to the Prasad already being sold. Special care has been taken for the purity of Srianna Prasadam.
Taste of pure ghee and khoya in Prasadam
Self-help group president Sunita Jaiswal, who is making ShreeAnn Prasadam, said that ShreeAnn Prasadam is being made from millet, jaggery, sesame, cashew, almond, pure ghee, khoa. Right now packets of 100 and 200 grams of laddus are being kept for sale in the form of Prasad in Baba's court.
read this also –
Madhya Pradesh: CM Shivraj's masterstroke before the election, launched such a scheme in which women will get Rs.
G-20 conference to be held in Amritsar got cancelled? Congress leaders expressed apprehension, know what is the reason