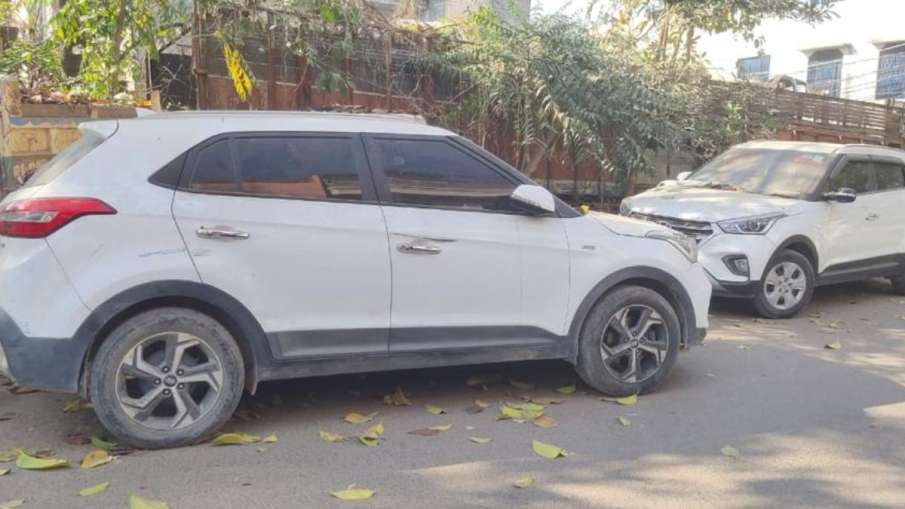 Prayagraj: After the murder of Umesh Pal in Prayagraj, the state government and the police have swung into action. The government and the police are taking each step very carefully. The police are also taking precautions in taking action, so that they do not have to face the grit from the court later. In this sequence, the vehicles of the deceased Umesh Pal and the attackers were made to stand opposite each other at the Dhumanganj police station in Prayagraj today.
Firing took place on 24 January
The vehicle used in the murder of Umesh Pal in Prayagraj and the vehicle in which the attackers had come were seen face to face today. These two are Creta vehicles, both are white in colour, one has number plate and the other without number plate has been towed to Thane. Please tell that on February 24, the day Umesh Pal was murdered, both these vehicles were back and forth.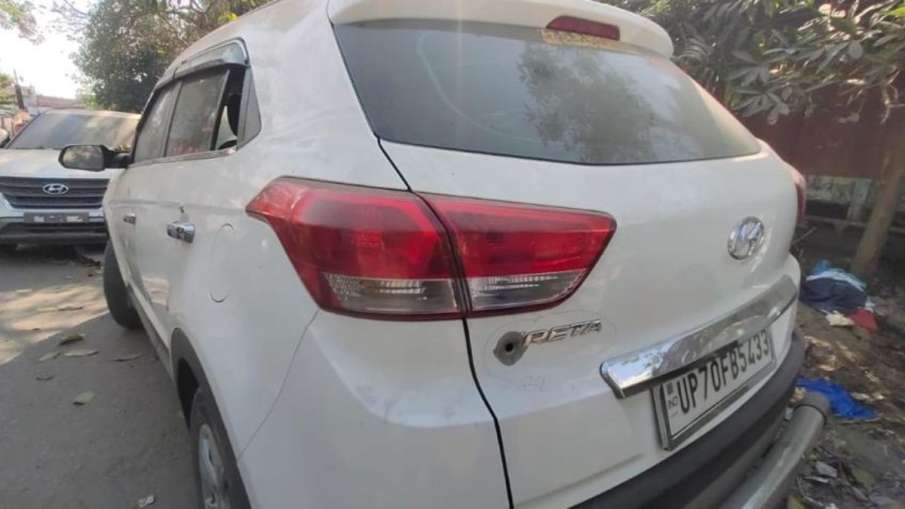 Umesh Pal's car
Let us tell you that on February 24, Umesh Pal reached his home in Prayagraj at 4:56 pm. As soon as Umesh opened the door of his car on the street of the house, rapid firing started and bombs started going off. When Umesh's gunner Raghavendra comes out by opening the car door, he too gets attacked. During the shootout, there was another white colored vehicle which was behind Umesh's vehicle. One of the attackers in this car is being told Asad, son of Atiq Ahmed. There were 13 attackers on the spot. During the attack, 15 to 19 rounds of bullets were fired, bombs went off and Umesh Pal was the target.
Bullet marks are visible on Umesh Pal's car
Bullet marks are clearly visible in Umesh Pal's white colored car number UP 70 FB 5433, there are about half a dozen bullet marks in the whole vehicle. The assailants fired at the second gunner Sandeep sitting behind in the car, his marks are also visible in the car. Another white colored vehicle is parked just in front of Umesh Pal's vehicle at Dhumanganj police station. The attackers had come in this vehicle. This car is without number plate. After the murder of Umesh Pal, the police found this vehicle in an abandoned condition near Atiq Ahmed's house in Chakia. The police have come to know that the vehicle belonged to Atiq's close aide Nafees who had given the vehicle to a woman.