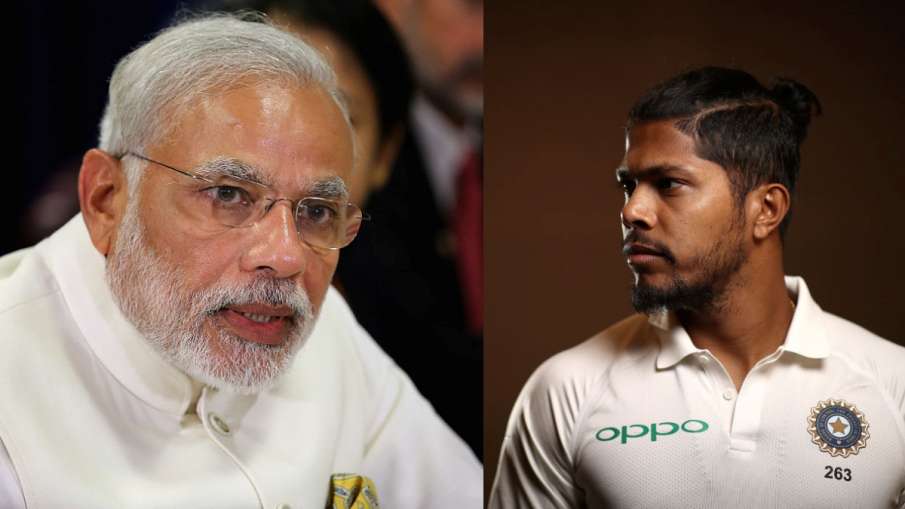 The Indian team is currently playing a four-Test series against Australia. Team India is leading 2-1 in the series. Indian fast bowler Umesh Yadav's father died on 22 February even before the third Test, his father's health had deteriorated for the last few months, after which he was undergoing treatment. Now Prime Minister Narendra Modi condoling his father's demise has consoled him and written a letter.
PM Modi wrote a letter
In a letter sent by PM Modi to Indian pacer Umesh Yadav regarding the death of his father, he wrote that it was extremely sad to know about the demise of your father Mr. Tilak Yadav. Father's umbrella and his affection is the strong basis of life. Shri Tilak Yadav ji successfully discharged his various responsibilities in the family. His sacrifice and dedication has played a big role in your journey in the cricket world.
Umesh Yadav expressed gratitude
Sharing the letter sent by Prime Minister Narendra Modi on Twitter, Umesh Yadav has written that thank you Honorable Prime Minister Narendra Modi for sending condolence message on my father's demise. It means a lot to me and my family.
Played all three formats for India
Umesh Yadav is known for his pace. He performed brilliantly in the third Test match against Australia. He took three wickets and also scored 17 runs. He has played cricket in all three formats for Team India. Umesh has taken 168 wickets in 55 Tests for Team India.
Read also:
This shameful record happened in the name of Captain Rohit Sharma, this feat happened on Indian soil after 71 years
Team India's strength became the biggest weakness, the dream of going to the final of WTC will be broken!