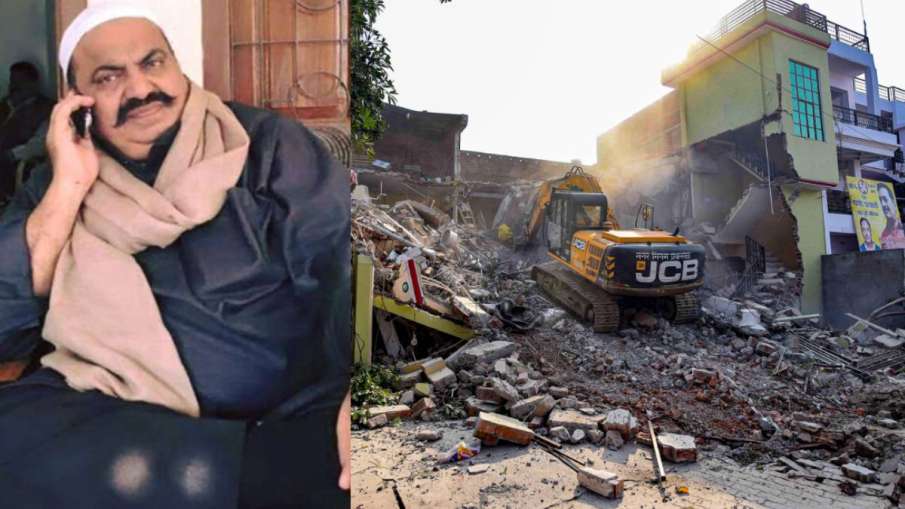 There has been a big disclosure in the Umesh Pal murder case of Prayagraj. According to preliminary investigation, Umesh Pal was murdered due to a land dispute. Umesh was killed in the fight for possession of the land. Atiq had demanded 1 crore extortion money from Umesh Pal regarding a land in Jhalwa area of ​​Prayagraj. Atiq's brother Ashraf had also demanded extortion of Rs 20 lakh in lieu of building a house on a plot. On demanding extortion, Umesh Pal had lodged an FIR against Atiq and Ashraf and because of this the murder took place.
FIR was also lodged against Atiq's brother
A complaint was lodged on behalf of Umesh Pal that Atiq and his brother Ashraf were demanding extortion. They threaten to kill if they go near the ground. This case was registered in Dhumanganj and Pura Mufti police station. In reaction to this case, Umesh Pal was murdered. While Umesh Pal lodged an FIR against Atiq Ahmed and his accomplices, the deceased friend lodged a case against Bahubali's brother Ashraf, lodged in Bareilly jail.
Atiq Ahmed had asked for 1 crore extortion
On the other hand, the Prayagraj Development Authority has been carrying out demolition work in full swing since the murder of Umesh Pal in broad daylight last week. Tell that Umesh Pal was the main witness of BSP MLA Raju Pal murder case. A complaint was lodged on 24 August 2022 in the name of Krishna Kumar Pal at Dhumanganj police station in Prayagraj. Umesh Pal's name in the documents is Krishna Kumar Pal. Means this FIR was lodged by Umesh Pal. Atiq Ahmed was made accused number 6 in this. According to the FIR, Atiq's gang threatened by taking the name of Atiq Ahmed and said that give 1 crore or else forget your land. According to the allegations, he was threatened with death for not giving 1 crore.
read this also-
New twist in Umesh Pal murder case! Atiq Ahmed's son is not in custody, police flatly denied
Atiq's brother Ashraf's wife-daughter missing, father-in-law said- police took them away