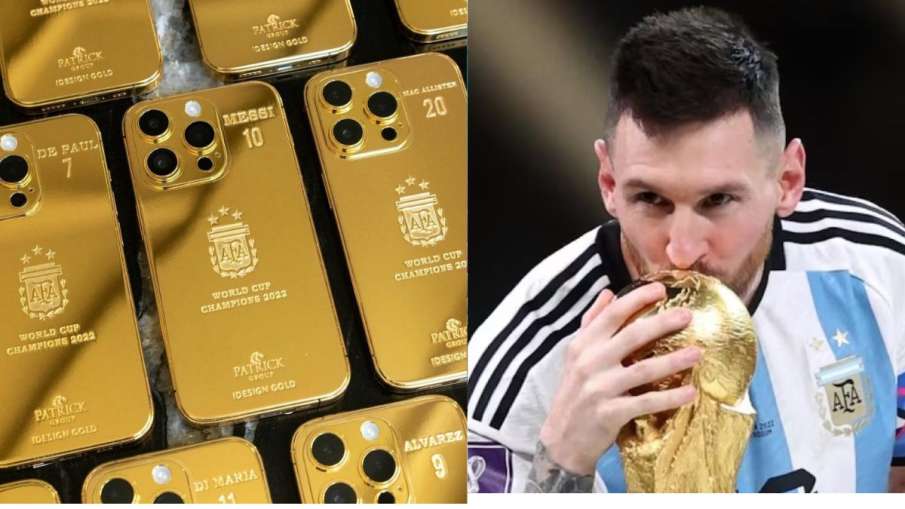 Lionel Messi gift iphone: The FIFA World Cup is over and Argentina has become the champion. As soon as the World Cup was over, veteran footballer Leon Messi did a surprising job. Lionel Messi has placed an order to buy 35 gold iPhones. You will also be surprised to know why Messi bought so many gold iPhones. In fact, Messi has bought these 35 gold iPhones not for his family members or friends but for gifting his team's players and support staff. All these iPhones will be completely personalized.
The total cost of the gold iPhone bought by Leon Messi will also surprise you once. Yes. Messi bought 35 gold iPhones for EUR 1,75,000 which in INR is worth Rs 1.73 crore. Seeing such generosity of a captain for his team members and staff members, everyone is praising him.
After winning the World Cup, the joy of winning the World Cup has doubled in people with this style of giving Messi a gift. Let us tell you that the gold iPhones bought by Messi have been designed on their own. The gold iPhone will have the player's name, jersey number and Argentina logo engraved on it.
A report suggested that all these gold iPhones will be delivered to Messi's Paris apartment this weekend. All these iPhones have been designed by iDesign. Let us tell you that in the final of the 2022 FIFA World Cup, on December 18, under the captaincy of Messi, Argentina defeated France 4-2 in the penalty shootout and made his country the world champion.
Also read- Is there any spying software like Pegasus in your smartphone, check this way