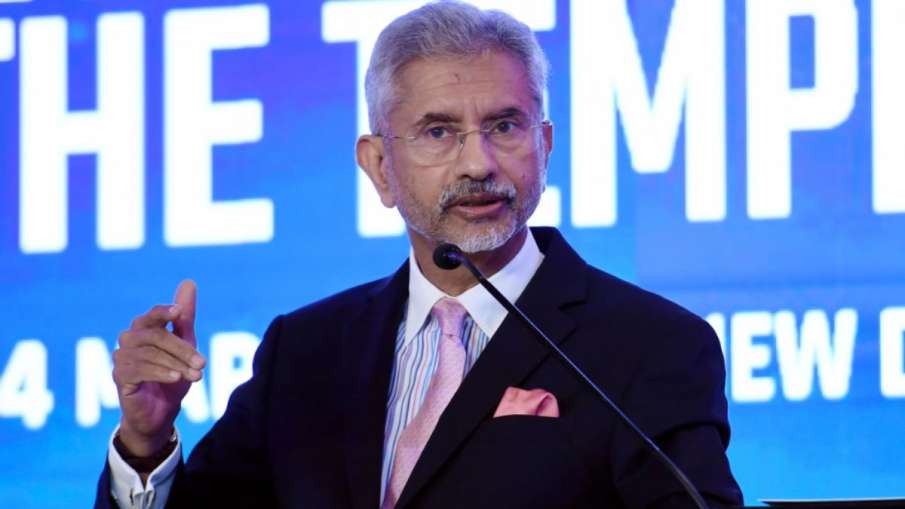 External Affairs Minister S Jaishankar on Friday tried to relate his talk on 'leadership' to cricket in the presence of former UK Prime Minister Tony Blair and former England cricketer Kevin Pietersen. Describing the functioning of the Union Cabinet, Jaishankar said, under Captain Modi (Prime Minister Narendra Modi), net practice starts at 6 in the morning which goes on till late night and he expects wickets whenever he gets a chance.
Also mentioned the film 'RRR'
Jaishankar was speaking during a panel discussion at Raisina Dialogue titled Turbulence, Temperament, and Temerie: Leadership in the Age of Uncertainty. Indeed, it was no coincidence that both Blair and Pietersen hail from a country that is the birthplace of the Gentleman's Game of Cricket. When asked about India being a bigger economy than the UK, Jaishankar referred to the popular film 'RRR'. He said: Last year the most popular film in India was 'RRR'. It is related to the British period. The fact is that when you have such a complicated history, there will be a downside, there will be doubt, there will be unresolved problems.
"Captain Modi gives freedom to his bowlers"
Jaishankar likened Prime Minister Narendra Modi to the captain of a cricket team, saying he gives his bowlers the freedom to do as they see fit, while expecting them to take wickets. Jaishankar said that he (Modi) has the wherewithal to take difficult decisions and it showed when India announced its decision to impose a lockdown following the outbreak of Covid. He said this was also visible when vaccine production was ramped up, vaccination campaigns were launched and countries that needed vaccines were helped.
read this also-
Dragon came on line after Jaishankar's advice to China, Chinese Foreign Minister said 'smooth talk'
The issue of LAC situation heated up in G20, know what S Jaishankar said to China's Foreign Minister Qin Kang?