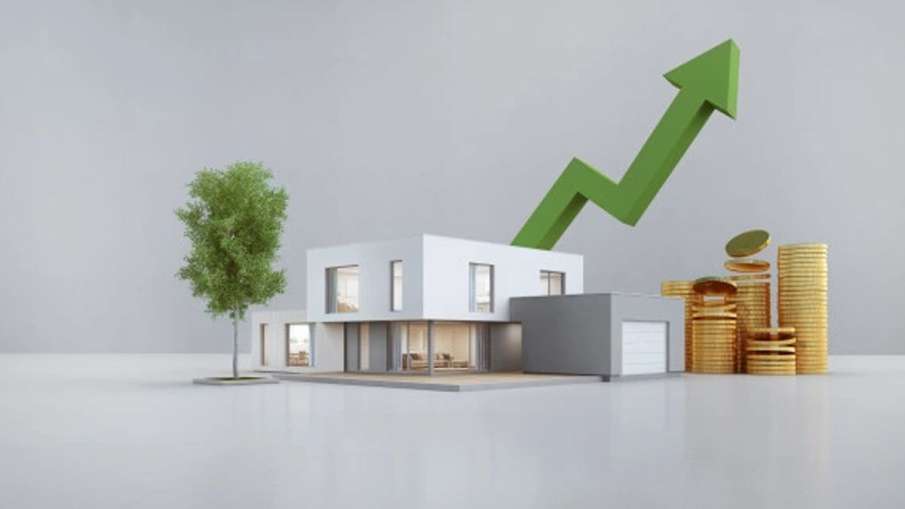 New Delhi : According to a joint report prepared by NAREDCO and ENY, the potential of the Indian real estate industry is expected to reach US$ 1 trillion by 2030. The report released at the NAREDCO Finance Conclave stated that the Indian real estate industry was valued at US$ 200 billion in 2021 and will reach an estimated level of US$ 1 trillion in the next 7 years due to its enormity. The sector is expected to contribute up to 18-20 per cent of India's gross domestic product (GDP) by 2030.
The report further states that there is a demand-supply gap in the sector which will effectively drive the growth of the sector, even as the current housing shortage in urban areas is estimated at 10 million units. Another important fact also brought out in the joint report of NAREDCO and EY is that "Additional 25 million units of affordable housing are required by 2030".
Changes will have to be made to achieve the goal
However, along with this, it was also told that historical changes in the rules are necessary to achieve these goals of development. These include the Land Acquisition, Rehabilitation and Resettlement Bill 2011. The introduction of RERA, IBC, GST, and the National Urban Rental Housing Policy are some of the ways forward. Taking the real estate industry to a size of US$ 200 billion resulting in effective change in industry dynamics leading to increased discipline and transparency, there is a need to rethink financing projects.
The report suggests that the funding options available for real estate projects in India are largely limited to construction finance with less flexibility in pre-sales including equity, private equity, AIF/mezzanine financing and bank financing. On term loans and construction finance, reports suggest that generally, a term loan is available for 30-35 per cent of the project. It is difficult to fund cost overruns in case the project is delayed and repayment starts before surplus cash flow is generated. Extension of tenure is not possible without restructuring, hence the demand has been made to focus here. Completion of construction is highly dependent on funding through a combination of equity and pre-sales. Thus, the report concludes that in case of change in product dynamics, there is limited variation in banking products requiring loans to be taken from alternative channels.