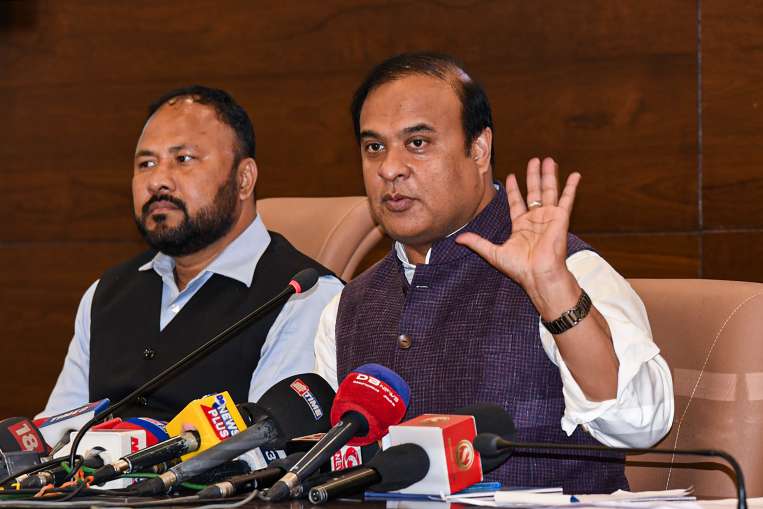 Assam Chief Minister Himanta Biswa Sarma has become angry after Congress MP Rahul Gandhi's address at Cambridge University. He wrote on Twitter that he started fact-checking Rahul's claims. He said that earlier we were targeted by foreign agents. But now our own on foreign soil are targeting us. He said that Rahul Gandhi's speech in Cambridge was nothing but a shameful attempt to humiliate India on foreign soil under the guise of PM Narendra Modi.
Himanta Biswa Sarma lashed out at Rahul Gandhi
Assam CM said that Rahul Gandhi says that democracy is in danger in India. Because they cannot speak openly. Further, Himanta Biswa Sarma enumerated the facts. He wrote Fact- In the security provided by the Modi government, he was able to travel 4000 km safely in the country. He further said that Rahul Gandhi termed the Pulwama attack as a car bomb and said that 40 soldiers were killed in it. How dare he insult the soldiers of the Indian Army. Targeting Rahul Gandhi, he said that sir it was not a bomb, it was a terrorist attack.
Safe journey to India under Modi rule
He tweeted and wrote- Rahul Gandhi says terrorists in Kashmir saw him, but knew he would not target them. Why was the security agencies not informed about this? Did Congress have some understanding with these terrorists to save Rahul Gandhi. Regarding Rahul Gandhi's Bharat Jodo Yatra, Sarma said that you say that Indian democracy is in danger, but in your own journey, you have successfully traveled 4000 km to India. While the rallies conducted by the BJP leadership were stopped during the Congress rule.
(Input-IANS)