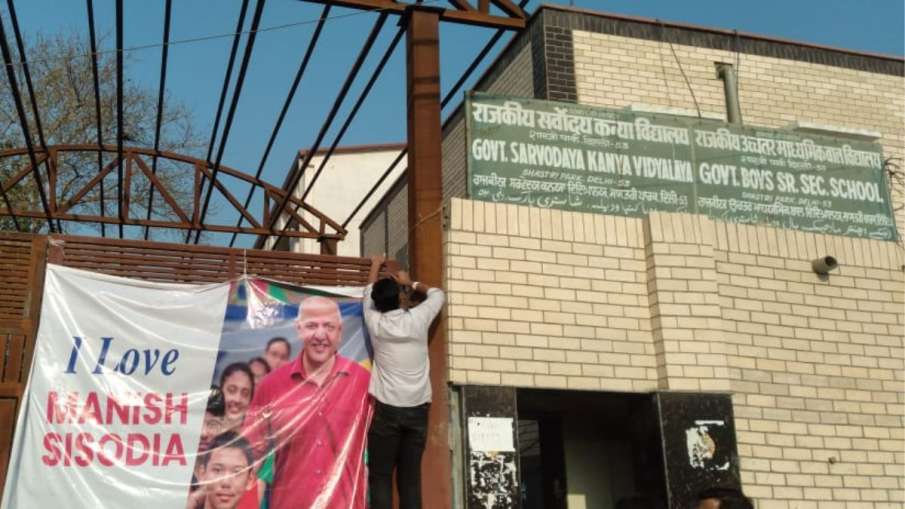 New Delhi : Manish Sisodia, arrested by the CBI in Delhi for the last one week, has been in the news a lot. On one hand, the BJP is calling Sisodia's arrest the first step towards justice, while the Aam Aadmi Party is calling it an act of revenge. Only the court will decide what is the reality, but along with the social media, a different atmosphere has been created in the streets and nooks and corners of Delhi regarding this matter. Some people are expressing anger about this while some are very happy with this action. Everyone has their own way.
FIR lodged in Shastri Park police station
In this sequence, Delhi Police has registered a case of damage to government property at Shastri Park police station. Police has registered an FIR. In this FIR, it has been alleged that on the orders of the school principal, the children were made to put up banners of love towards Sisodia at the school gate after the children were arrested for the liquor policy. Police have registered a case of damage to government property at Shastri Park police station.
Posters were put up at the school gate
In the complaint letter given to the police, it has been said that SMC Coordinator Gazala, in connivance with Geeta Rani, Principal of Sarvodaya Kanya Vidyalaya 1105021 Shastri Park, Delhi, Zone 5 in Seelampur Vidhansabha, North East Delhi, provided sitting desks to the girl students of the school. Ordered at the gate and got a big flex poster hanged at the main gate. The principal is in charge of the school building, who got the school to provide sitting desks and hung big posters of love for the undertrials at the gate. The complainant has lodged an FIR with the police demanding appropriate and strict action in the matter.