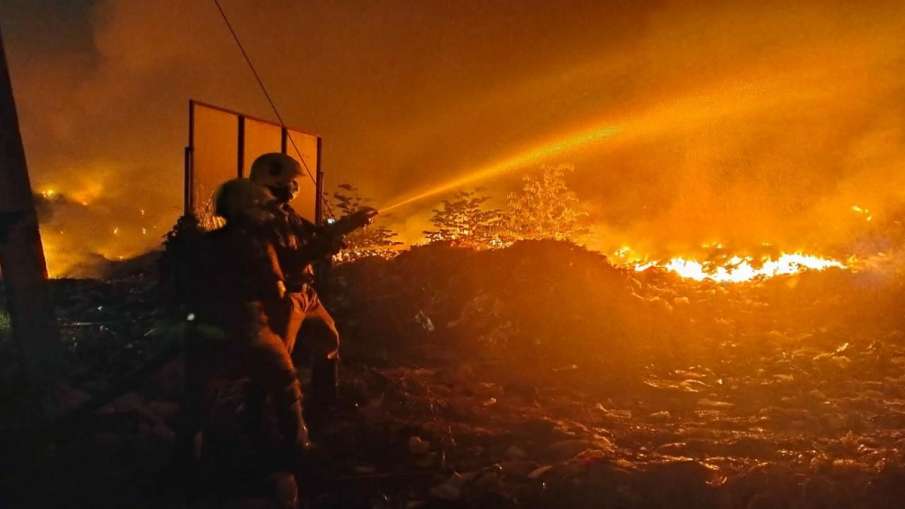 Teams from Southern Naval Command have been deployed in efforts to douse the massive fire at Brahmapuram West Plant in Kochi. In view of the magnitude of the fire, help was sought from the Navy. The Navy's fire services were requested to be immediately pressed into action by the administration following which the naval contingent started efforts to douse the fire.
Naval fire engines were deployed at the spot to further intensify the efforts to douse the fire. An aerial survey was carried out by a Navy helicopter to assess the extent and magnitude of the fire. Additional fire engines and other resources have been activated by the district administration to speed up the efforts to control the fire.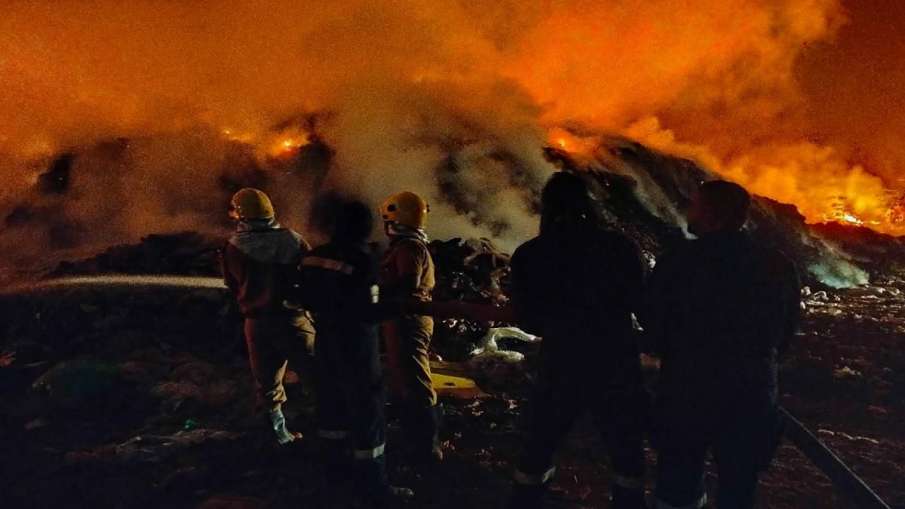 Fire breaks out at Kochi's Brahmapuram waste plant
Helicopters are also being used to try to control the fire. Efforts are being made to control the fire by using water through helicopter. Naval helicopters from INS Garuda were deployed along with Large Area Aerial Liquid Dispersion Equipment (LAALDE) in the affected areas. More than 5 thousand liters of water has been sprayed in the fire affected areas. All efforts are on with local agencies and authorities to control the spread of the fire.