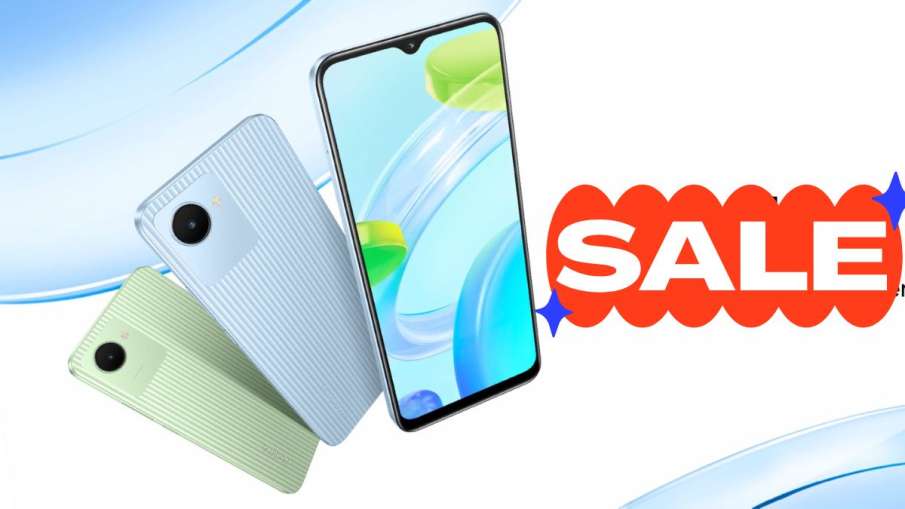 Before buying a smartphone, many types of questions come in our mind, along with this, we also think about the budget of the smartphone. Usually we look for such a smartphone which is strong in features and also fits in the budget. If you are preparing to buy a smartphone at this time, then you must read this news. Let us tell you that at present, Big Savings Sale is going on in the e-commerce site Flipkart, where you can buy the best smartphone for just Rs 6,000. At the same time, this sale is going to run till March 5, 2023, so take advantage of the discount offers running in Flipkart as soon as possible.
Realme C30 smartphone features
Talking about the features of Realme C30, it has a 6.5-inch display, as well as an inbuilt 8-megapixel camera. Along with this, Unisoc T612 processor has been given in this smartphone, as well as 5000 mAh battery has also been given.
Realme C30 smartphone this price
In Flipkart's Big Bachat Sale, this smartphone is available at Rs 5,999 with a discount of 29%, while its MRP is Rs 84,99 but due to the sale, its price has been reduced. On the other hand, if you use Flipkart Axis Bank Card while purchasing this smartphone, then you will also get an additional cashback of 5%.
This great offer is available on infinix Smart 6 HD smartphone
In Flipkart's Big Savings Sale, great offers are also available on infinix Smart 6 HD smartphone, where the MRP of this smartphone is 89,99 but after taking all the discount offers, you will get this smartphone within 6 thousand rupees. Explain that a discount of 35% is being provided on its MRP, after which its price is saved at Rs 5,799, after that if you pay with the credit card of DBS or IDBI Bank, you will get a cashback of Rs 750. After this, if you take advantage of the exchange offer, then you can make it yours for just Rs.599 as there is an exchange offer of up to Rs.52,00.
infinix smart 6 hd features
Infinix Smart 6 HD smartphone has a 6.6-inch HD display, as well as 4G LTE, Wi-Fi, Bluetooth etc. for connectivity. Talking about other features of this smartphone, 8 megapixel AI supported rear camera has been given in this smartphone, while this smartphone has 5000 mAh battery.