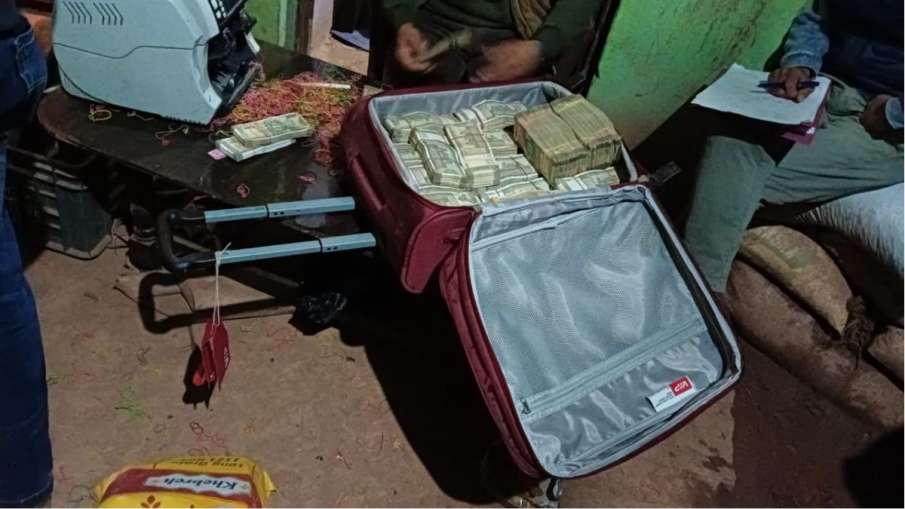 Police and security forces have got a big success in Poonch located in Srinagar of Jammu and Kashmir. In fact, a huge amount of heroin, money and weapons have been recovered from the house of notorious drug peddler Rafi Dhana alias Rafi Lala. Lala has been taken into custody under the PSA. About 7 kg of heroin has been recovered in the raid lying at Lala's house. 2 crore 30 lakh and 93 thousand rupees cash has been recovered in the search operation. At the same time, US dollars worth Rs 15,000, a pistol, magazine and 10 rounds of bullets, and seven rounds of SLR have been recovered. According to information, the price of this heroin in the international market is said to be Rs 35 crore.
Investigation of link with Punjab continues
According to information, drug peddler Rafi Dhana lives near the Line of Control in Poonch. Under the leadership of Inspector Sunil, the team of Police, NCA and CRPF started searching Lala's house. According to the information, inputs were received in this regard, after which this search operation was carried out. Please tell that the search operation is still going on. Whether it has any link with the drug peddlers of Punjab is also being probed. Mandi police station has registered a case in this regard and investigation has been started.
Huge amount of heroin recovered
Additional Director General of Police (Jammu) Mukesh Singh said that the narco terror module was active along the Line of Control. A huge quantity of heroin and money was recovered in a search operation from the house of Rafi Dhana alias Rafi Lala. Rafi Dhana is a notorious drug peddler that is why he has been detained under the Public Safety Act. Every house of Lala is being searched by the police. The probe into the links of this module with Punjab is on. This success achieved in the raid at the house of the infamous drug peddler is considered to be very big.
read this also- Jamia Millia Islamia: Protest against Holi Milan ceremony in Jamia, provocative slogans raised