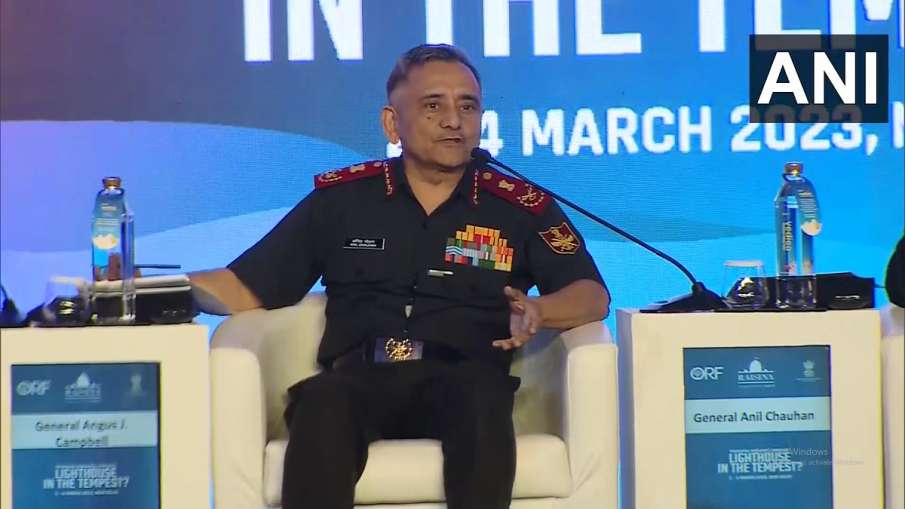 New Delhi: Q.Chief of Defense Staff (CDS) General Anil Chauhan said on Friday that the Indian Armed Forces should also learn a lesson from the ongoing war between Ukraine and Russia that they should not depend on other countries for the supply of arms and military equipment. should remain. Speaking at an interactive session at the 'Raisina Dialogue', General Chouhan said that to ensure self-reliance in the defense sector, the government is giving the option to mass-produce major equipment and weapon systems.
we must prepare for a long fight
He also said that the Ukraine war also raised the question of whether countries should develop the capability of short-term warfare or whether they should be prepared for long-term warfare. CDS Chouhan said, "In case of India, actually we have to see what kind of challenge we may face in future. But we do not think that any big war like what is happening in Europe is going to happen here also.
There is a need to be self-sufficient with weapons
Chouhan said, "We need to be self-reliant–this is the biggest lesson for us (from the Ukraine war). We cannot depend on supplies coming from outside (other countries) for our weapons. That's one of the great lessons we learn from struggle."
He also said that there was an idea that wars in modern times would be "shorter and faster" but "what we are seeing in Ukraine is one long war".
In his remarks at the session, General Angus J Campbell, Chief of the Australian Defense Force, criticized Russia for the Ukraine war. "It is an illegal, unjustified and merciless attack and violates the integrity of a sovereign nation," he said.
read this also:
AAP's 'declare a war' in MP, election politics to begin in Bhopal on March 14; Kejriwal and Mann's rally
Court held in Vidhansabha, 6 policemen sentenced, will remain in jail till midnight, know the whole matter