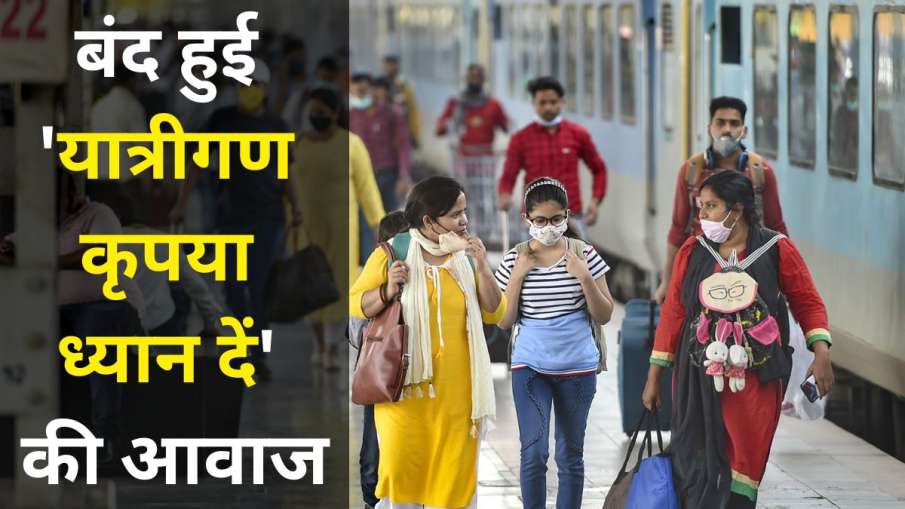 Today, whenever you approach any railway station in the country, amidst the noise of the passengers and the sound of the train horn, a melodious voice is also heard, 'Passengers please pay attention' and then you get information about the passing trains. Is. But now it has become a thing of the past at the country's first silent station. Now the system of Public Announcement System has been abolished here. This is Dr. MGR Ramachandran Central Railway Station, also known as Chennai Central. The loudspeakers at this 150-year-old station have been silent since Sunday.
Got the status of the country's first silent station
So far, speakers have been installed at all railway stations in the country for announcements. But Chennai has been given the status as the first silent station in the country. Here any kind of announcement has been stopped and in its place big signboards have been installed like the airport. With the help of which information about trains is being given to the passengers. In the order, the officials were asked to ensure that all visual display boards are in working condition and adequate staff is deployed at inquiry booths for the convenience of passengers.
Announcement continues for local trains
Not that all loudspeakers have gone silent now. The arrangement of loudspeakers is still going on for the local trails running in Chennai. A railway official said that based on the experience of the passengers, additional improvements will be made in these facilities. As part of the redevelopment of the station, large display boards will be installed at the entry point. Inquiry counters will also be increased.
trouble people
The railway administration may be patting itself on the back with this move. But not everyone is liking this work. Railway announcement used to inform people about trains on the move. But for this they have to keep an eye on the nearby sign boards. On the other hand, there are passengers at the railway station who cannot read or have weak vision. This display system is no less than a problem for them too.