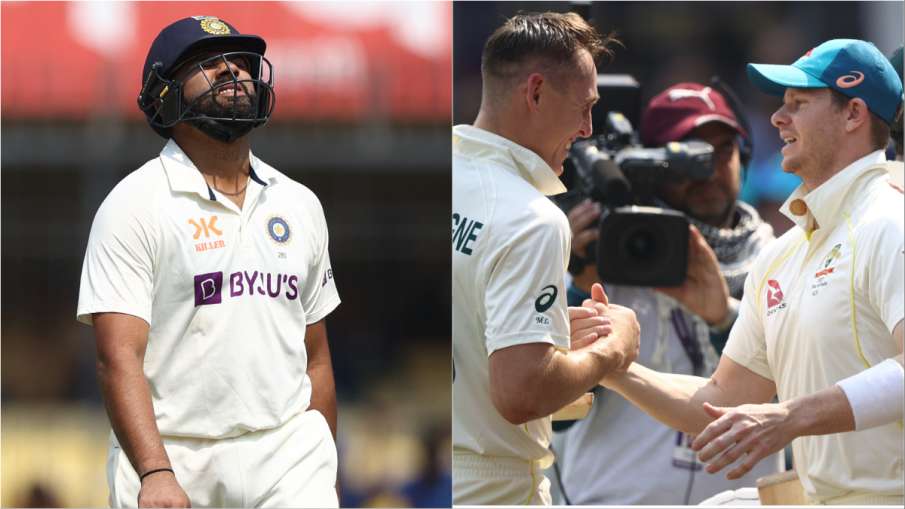 The Indian team has suffered a crushing defeat by 9 wickets in the third Test of the ongoing Border Gavaskar Trophy against Australia. Where Team India defeated Australia within three days in Nagpur and Delhi. And in Indore, Team India itself lost within two and a half days. This is only the third defeat of Team India in the last 10 years on home soil, while it was his 45th Test match. Captain Rohit Sharma will not digest this defeat in Indore after such a wonderful home record. Whereas, the opposing captain Steve Smith will be very happy. This is their second win out of these three defeats of India. Earlier, under his captaincy, in 2017, Australia defeated India in the Pune Test.
Not only this, Steve Smith has also maintained his invincible record while captaining after the ban was lifted. By the way, he is the vice-captain of the team. But whenever regular skipper Pat Cummins has been absent, Smith has taken over the captaincy. So far, including the Indore Test, Smith has captained in this way in three matches and he has won all three. His captaincy record in Test cricket is also excellent. This was his 37th Test as captain, out of which he has registered 21st win. While he has lost only 10 times under his captaincy and 6 matches have been drawn. This is his second Test win as captain in India as well.
When did Team India lose at home in the last 10 years?
2017- Pune Test Vs Australia (Steve Smith Captain)
2021- Chennai Test Vs England (Joe Root Captain)
2023- Indore Test Vs Australia (Steve Smith Captain)
The Indian team has played a total of 45 Test matches on its soil from 1 January 2013 to 1 March 2023. Out of which he has won 36 and lost only three. 6 matches have also been drawn. Despite such a gruesome home record, the way this Australian team under the leadership of Steve Smith has turned the game around is commendable. The special thing is that the Australian team is troubled by injuries. David Warner and Josh Hazlewood are out. Pat Cummins has returned home due to mother's health. Ashton Agar and Mitchell Swapson have also returned home. The way the Kangaroos have made a comeback in this condition shows that the road will not be easy for Team India even in the Ahmedabad Test. Whereas for the hosts, it will be very important to win that match in terms of the final of the World Test Championship. At the same time, Australia has become the first finalist with this victory.
Read this also:-