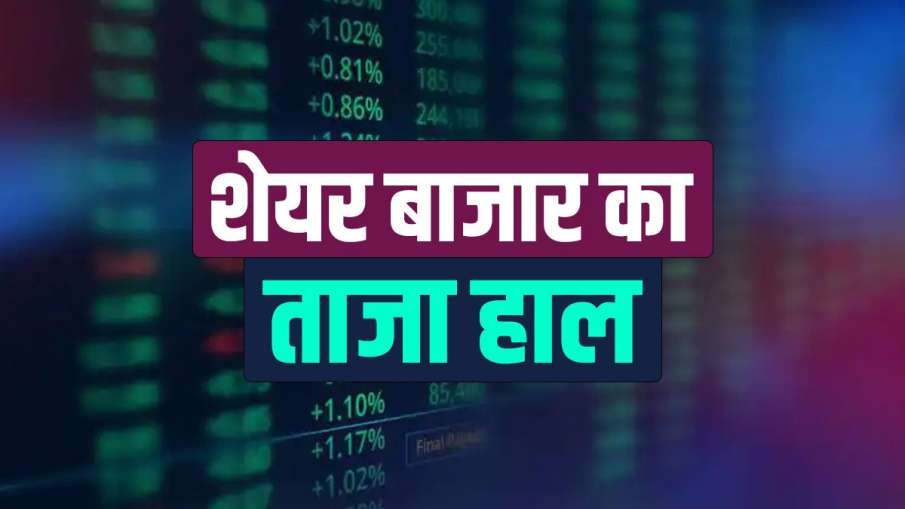 After Thursday's decline in the Indian stock market, there is a boom again today. Indian markets opened on green mark today following positive trends from Asian markets. The heavyweights of Sensex and Nifty are doing brisk business. In early trade, the Sensex climbed 503.56 points to reach 59,412.91. At the same time, the Nifty rose by 157.15 points to reach 17,479.05. In today's business, all eyes are on Adani group companies. Despite the fall of 500 points in the market on Thursday, all the shares of Adani had closed higher.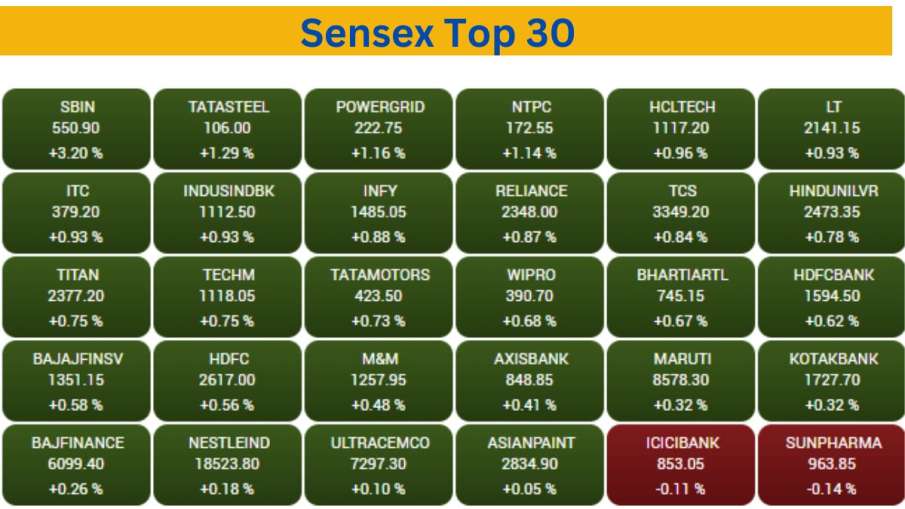 sensex top 30
State Bank of India, Power Grid, IndusInd Bank, NTPC, HCL Technologies, Bharti Airtel, ITC, Mahindra & Mahindra, Reliance Industries and HDFC Bank were among the major gainers in the Sensex pack. At the same time, only Asian Paints stock saw sluggishness. According to stock market data, foreign portfolio investors (FPIs) bought shares worth Rs 12,770.81 crore on Thursday. Meanwhile, international oil benchmark Brent crude fell 0.40 per cent to USD 84.43 per barrel.
Markets closed with a fall on Thursday
The gain achieved after 8 days on Wednesday became clear again on Thursday. Markets closed down on Thursday. The BSE Sensex closed at 58,909.35, down 501.73 points, or 0.84 per cent. It had slipped to 544.82 points during trading. The National Stock Exchange's Nifty also closed at 17,321.90 points, down 129 points, or 0.74 percent.
US Asian market also booming
US stocks saw a rise on Thursday. The Dow Jones Industrial Average rose 341.73 points, or 1.05 percent, to close at 33,003.57. At the same time, the S&P 500 saw a gain of 29.96 points and closed at 3,981.35. The Nasdaq Composite rose 83.50 points to 11,462.98. At the same time, Asian markets are also trading strongly. The Nikkei 225 was up 0.73 percent and the Topix was up 0.52 percent. In Australia, the S&P/ASX 200 rose 0.30 percent. The Kospi in South Korea gained 0.22 percent.