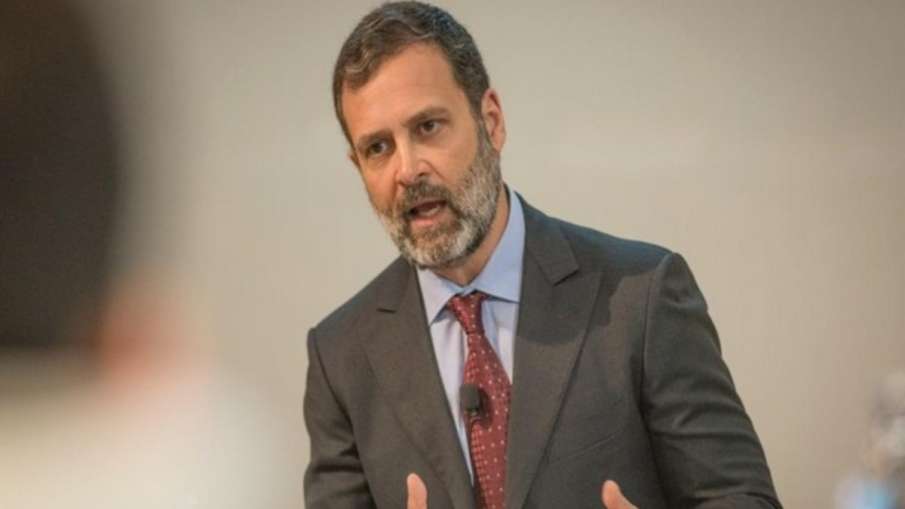 Congress leader and Wayanad MP Rahul Gandhi has gone to London. There he participated in a program of Cambridge University. In this program, he fiercely attacked the Modi government of India. Rahul Gandhi spoke of being under the control of institutions in India. Along with this, he also accused of spying on his phone. Rahul Gandhi referred to the attack on democratic institutions in India during his address at the Business School in Cambridge. He said that his phone is spied on.
The phone was spied on through Pegasus: Rahul
Congress leader and former party president Rahul Gandhi has accused the central government of espionage. Rahul Gandhi alleged that he was spied on through Pegasus in the phone. At Cambridge University in London, Rahul said that he was told by the intelligence officer to be careful while talking, as his conversation was being recorded. Rahul said that many criminal cases have been forcibly registered against him in India. Rahul also said that the media and judiciary in India are under the control of the government.
We cannot see such a world being created: Congress leader
Rahul Gandhi said that we cannot see such a world being created, which is not linked to democratic values. The topic of Rahul Gandhi's address was 'Learning to Listen in the 21st Century'. During this, he spoke about the need for new thinking to promote democratic values ​​in the world. Also said that it should not be imposed on anyone.
Inequality and resentment have come to the fore on a large scale: Rahul Gandhi
The Congress leader also referred to the decline in the manufacturing sector in democratic countries like India and America. He said that this change has brought out large-scale inequality and resentment, which needs immediate attention and dialogue. Sam Pitroda released the video of Rahul's Cambridge speech. Rahul said that many leaders had Pegasus tool in their phones.
A large number of politicians have Pegasus on their phones: Rahul
Rahul Gandhi said, "I had Pegasus in my own phone. A large number of politicians have Pegasus on their phones. I was called by the intelligence officer and told to be careful while talking on the phone, we are recording the conversation, so this There is constant pressure that we feel. Opposition leaders are being booked. I have criminal cases registered against me for matters which do not come under the purview of criminal cases in any case. As an opposition leader, I feel that talking to people It's too hard to do."
read this also-
Umeshpal murder case: Bulldozer will now run at Guddu Muslim's house, the shooters were given cover from bombing
Slogans were raised in the mosque against CM Gehlot who came to meet the relatives of Nasir-Junaid, Owaisi also surrounded