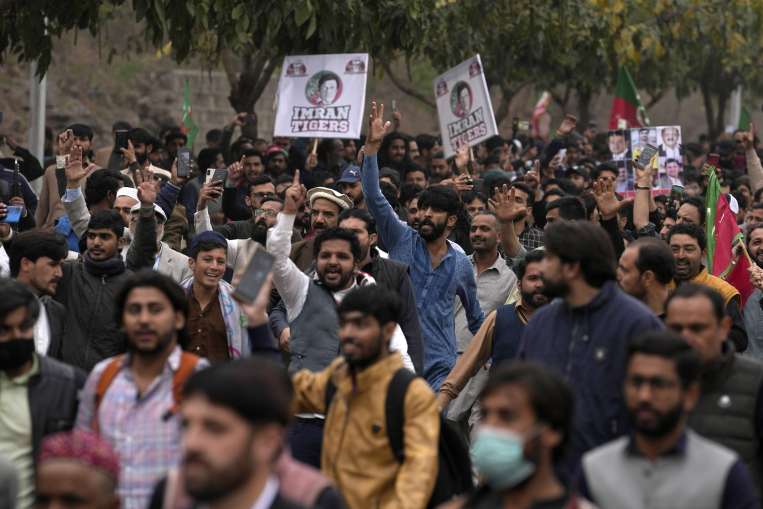 dire financial straits Pakistan, which is struggling with this, has given another burden on the people of Pakistan who are dependent on bread and bread. In fact, amid skyrocketing inflation, the State Bank of Pakistan (SBP) has decided to increase the policy rate by 300 basis points to 20 per cent. With this decision, all types of loans will become expensive, due to which the burden will increase on the people who are moaning due to financial crisis. Even before this, Pakistan has increased the tax many times on many essential commodities including petrol-diesel, electricity. Due to this, it is becoming difficult for the public to manage the bread on June 2. Let us tell you that after the terrible floods in Pakistan, a large population of the country is facing a severe crisis of food and drink.
risk of rising inflation
Inflation is at risk of rising further due to recent fiscal adjustments and the fall in the Pakistani rupee, Xinhua news agency reported, after a meeting of the SBP's Monetary Policy Committee on Thursday. The SBP said in a statement, "The Committee is of the view that a larger increase in the basis points will help prevent inflation from rising." The Committee expects inflation to rise further over the next few months as these The effect of the adjustments will be revealed before it falls, even if it is at a slow pace."
Current account deficit increased, no money for imports
During the meeting, the Monetary Policy Committee noted that the reduction in the current account deficit was important, but concerted efforts were needed to improve the external situation. The SBP said the committee also noted that any significant fiscal slippage would reduce the effectiveness of monetary policy in terms of achieving price stability. Let us tell you that at this time inflation in Pakistan has reached its peak of 50 years and the price of flour has reached Rs 130 per kg. That too when the Government of Pakistan has kept its price at Rs 105 per kg.