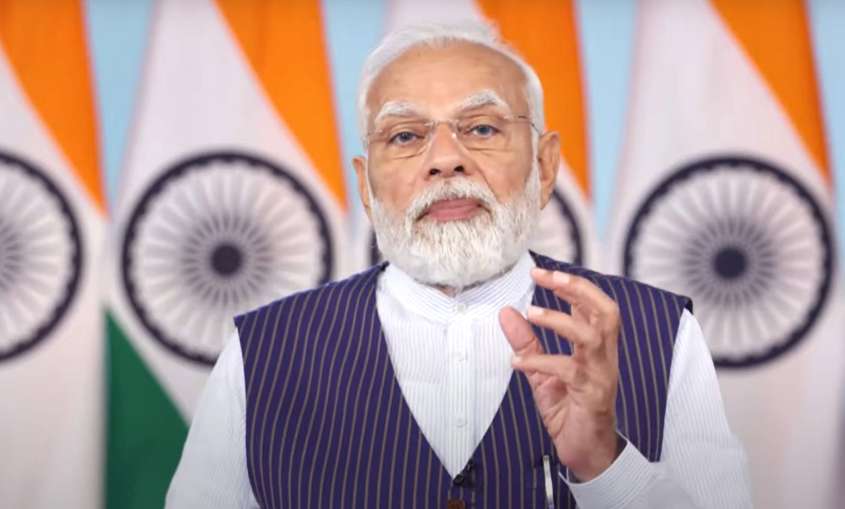 IND vs AUS Ahmedabad Test : Three matches of the four-Test series being played between India and Australia have taken place and the fourth Test match of the series will be played at the Narendra Modi Stadium in Ahmedabad. Preparations for this match are being done on a large scale. Meanwhile, it has been learned that Indian Prime Minister Narendra Modi will arrive to watch the match on the first day in Ahmedabad. This match is starting from March 9. Holi is a day before this i.e. on March 8 and the match will start the very next day. From the news coming out so far, it has come to know that Prime Minister Narendra Modi will not only reach during the match, but also the Prime Minister of Australia has been invited for this special occasion. The arrival of Prime Minister of Australia Anthony Albanese has also been confirmed now.
The stadium has been named after PM Narendra Modi.
Cricket has an old relation in Ahmedabad. Earlier the cricket stadium of Ahmedabad was known as Motera Stadium, but after that the program to give it a facelift started. The matches stopped and the entire stadium was renovated. After this it was also given a new name. Now this stadium is known as Narendra Modi Stadium. Now it is the world's largest cricket stadium, but the special thing is that many international matches have been held here after the construction of the new stadium, as well as matches were held here in IPL 2022, but Prime Minister Narendra Modi himself has never been here. Didn't get to watch the match. But now it is learned that the Prime Minister himself is reaching to watch the match at the stadium named after him. Although he will stay on the first day of the match or will be seen watching the match in the later days as well, it is not known yet.
Ahmedabad test is very important for India and Australia
The series being played between India and Australia is standing at this point, it is clear that Ahmedabad will get to see a superhit match. Team India had gained the lead by winning two matches first in Nagpur and then in Indore, but after that the Australian team has now won the third match. Saw the series getting out of hand, Australia made a comeback and won the Indore Test by nine wickets on the morning of the third day itself. Now the Australian team will not be able to win the series, but they will definitely have a chance to bring the series on par. At the same time, this test becomes even more important for Team India after a defeat. It has to be seen that when Prime Minister of India Narendra Modi and Prime Minister of Australia Anthony Albanese will be present during the match, then how the teams of both the countries perform during this time.