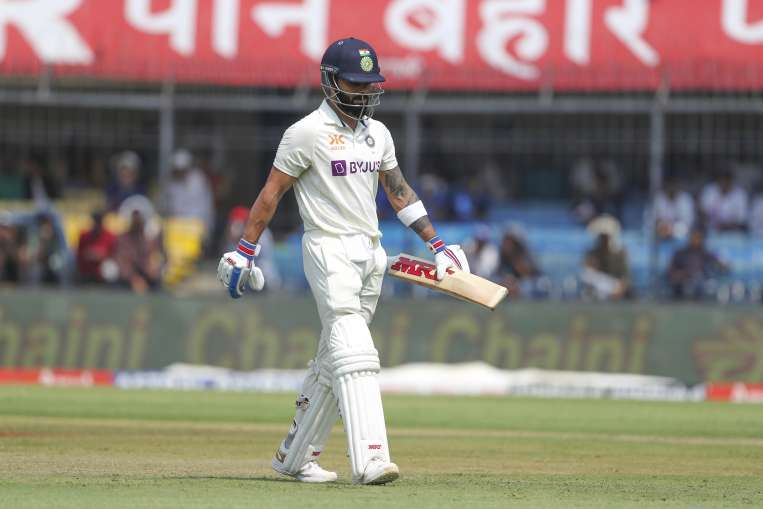 IND vs AUS: Virat Kohli's record against Australia has generally been stupendous. But looking at the way he is playing in the current series or his flop show in Test cricket for the last few days, everyone will say that they have not seen such a form of Virat. Kohli, who scored 1794 runs in 23 matches against Australia, has been able to score only 111 runs in five innings of the current series. Not only this, if we talk about his performance in Test cricket in the last one year, he scored his last half-century in January 2022 against South Africa last year. After that, he left the captaincy from this format, as if his form left him again. Before that the century was definitely not coming but runs were coming from his bat.
Virat Kohli, who scored seven centuries and five half-centuries in 41 innings of Test cricket against Australia, is struggling to score one run each in the ongoing series. Two young spinners of the Kangaroo team, Todd Murphy and Matthew Kuhneman, have kept them in their nose. Virat has become a victim of Murphy thrice in this series. Everyone expected that the way he returned to his old avatar in T20 and ODI cricket, the same would be seen in Tests. But this has not been seen so far. Virat is constantly making mistakes in playing shots. In the Delhi Test, he got stumped out in the second innings, then luck did not support him in the first innings. In Indore too, he lost his wicket on a bad shot. His problems with spin have only increased in the last few days. Mitchell Santner also troubled him in the last series.
Virat's graph dropped in red ball cricket
Significantly, after waiting for about 1000 days, Virat Kohli ended the drought of his century in the Asia Cup 2022 last year. The special thing was that this century came in T20 format. This was his first T20 International century. After this, Virat returned in ODIs as well and hit three centuries in Bangladesh and Sri Lanka series. Everyone felt that the king is back. There was happiness everywhere on the run machine coming back in form. But no one realized that Virat's gray patch is going to continue in the oldest format of cricket. Virat scored his last century in red ball cricket against Bangladesh in November 2019. Since then his average has also declined.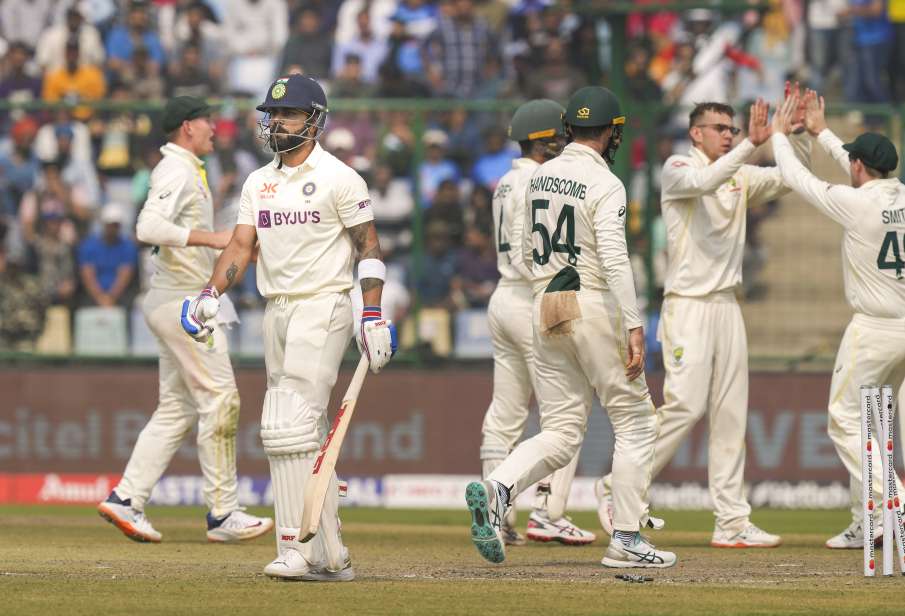 Virat Kohli
Virat, who started his Test career in 2011, scored 7202 runs in 84 matches at an average of 54.97 from 2011 to 2019 and also hit 27 centuries. His performance started declining after the last century he scored in November 2019. After this Corona also entered, there was a break on cricket. As if Virat's form had also got a break. It took the world more than 1000 days to see his old form which was seen in white ball cricket. Virat's bat thundered fiercely in the T20 World Cup. But the form of Test cricket seemed to be going from bad to worse. Since November 2019, Virat has played a total of 23 Test matches, in which he averages just 25.7. During this, only 1028 runs have come out of his bat, which does not include a single century. At one time, Virat, who ruled in all three formats, is not even in the list of top 10 batsmen of Test rankings at present. He has slipped to 17th position.
Will Virat Kohli give up one format?
This falling graph of the modern master of cricket does not indicate any untoward incident. If we say in the language of cricket, then for a long time many cricket pundits have started feeling that Virat should leave one format now. He, Rohit Sharma and KL Rahul are already out of the T20 squad after the World Cup. At the same time, he returned to form in ODIs. His bad phase continues in Test cricket. In such a situation, which one format Virat will leave or not, it completely depends on him. Right now every true cricket fan and Virat fan would like that like in white ball cricket, in red ball cricket also the bat of the run machine breaks the silence and enters the opposing team's camp. How long will have to wait for this, it will be a matter to be seen.
Read this also:-