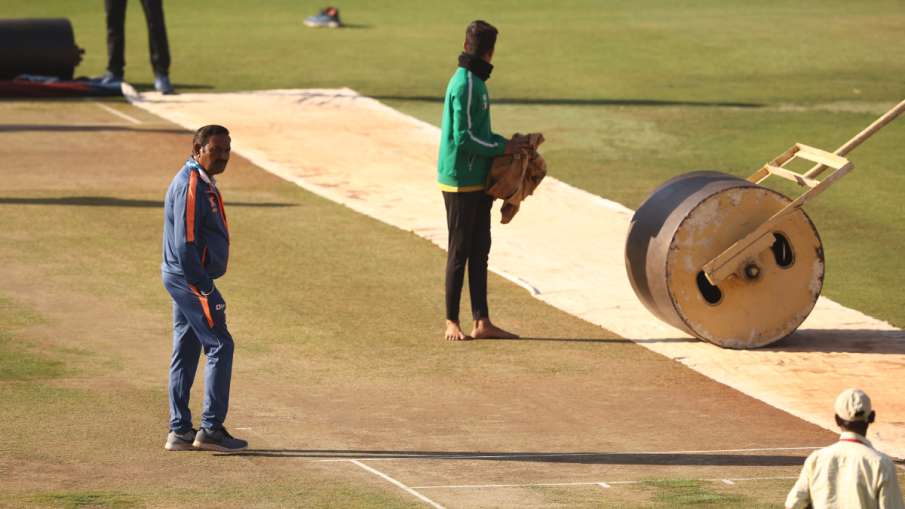 IND vs AUS: The third match of the four-match Test series between India and Australia was played in Indore. In this match, the Indian team had to face defeat by 9 wickets at the hands of Australia. The match ended in the very first session of the third day. There is a lot of talk about the bad pitch in this match. Meanwhile, when the ICC gave a bad rating to the pitch of the match played at the Holkar Cricket Stadium in Indore, there was a ruckus. Now a top official of Madhya Pradesh Cricket Association (MPCA) has given his first reaction regarding this issue.
What did the MPCA president say
A top official of the Madhya Pradesh Cricket Association (MPCA) on Friday said that the Holkar Stadium pitch used for the third Test of the Border-Gavaskar Trophy has given the result and that the pitch was made according to the instructions of the curators of the Board of Cricket in India (BCCI). It was prepared accordingly. MPCA president Abhilash Khandekar made the statement after the International Cricket Council (ICC) rated the pitch as poor.
Hosts India suffered a crushing nine-wicket defeat at the hands of Australia on the third day of the Test on a pitch that proved to be a "batsmen's graveyard" with the deadly spell of spin. Khandekar told PTI-language that I have come to know that this pitch has been declared bad by the ICC. However, I haven't seen the details of the ICC rating on the pitch. But I have to say that this pitch has given the result of the Test match.
After this match, whatever decision the ICC has given regarding the pitch of Indore, India may have to face loss due to this. In fact, it is believed that Team India's WTC points can also be deducted after the poor rating given to the pitch. Team India, standing on the cusp of the final, cannot face such a huge loss at this time. To go to the final, India will have to win the Ahmedabad Test at any cost.
Match referee announced the decision
After the match ended in the first session of the third day at the Holkar Stadium, ICC match referee Chris Broad handed over three demerit points to the Holkar Stadium after consulting with captains Rohit Sharma and Steve Smith of both the teams in the third Test. have been received. The BCCI now has 14 days if they want to appeal against the sanction. Talking about the pitch, Chris Broad said that the pitch was very dry, was not providing the balance between the bat and the ball, the pitch was helping the spinners a lot from the start. There was excessive and uneven bounce throughout the match.