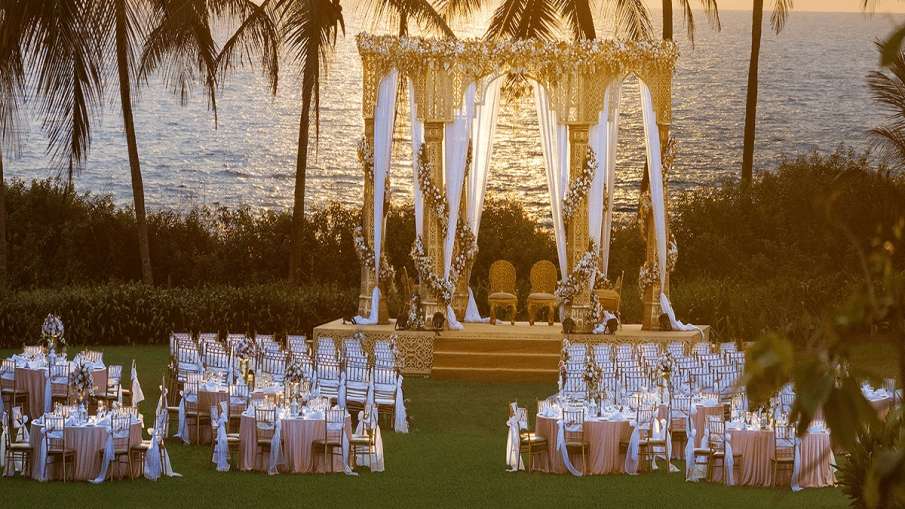 New Delhi: Prime Minister Narendra Modi on Friday said that with out-of-the-box thinking and long-term approach, tourism can be taken to new heights, while mentioning that villages in remote areas are now on the tourism map in the country. He also mentioned how this year's budget will support the tourism ministry and create many economic opportunities for the youth. PM Modi said, "Nowadays middle class and upper middle class people go on destination weddings. States can declare special packages in the form of destination weddings. Such an environment should be created in the country."
Addressing a post-budget webinar on 'Mission Mode Development of Tourism', the PM underlined the need to install multilingual information boards at tourist places. Apart from this, he stressed on developing such apps, in which information is given in different languages ​​of the country. He said, "This webinar is for a change in the tourism sector, and when all the concerned people come together, we get the desired result within the stipulated time."
'Last year 7 crore people visited Kashi Vishwanath temple'
Modi said, "Some people think that tourism is an imaginary word, which is only for high income group people. But in India, it has a longer socio-cultural meaning." He asserted that due to religious places there has been a huge boom in the tourism sector and last year 7 crore people visited the Kashi Vishwanath temple. This webinar is a part of the 12 post-budget webinars being organized by the government. The government's aim behind this is to take various suggestions and consultations for the effective implementation of the schemes announced in the general budget. The general budget states that tourism will be promoted in a 'mission mode', with active participation of states, government programs and public-private partnership model.
Read this also-
'Develop 50 tourist centres, which should be on every tourist's list'
In the webinar, Modi said that if public facilities have increased, digital connectivity has improved, hotels and hospitals have improved and cleanliness is being taken care of, then the Indian tourism sector can grow manifold. The Prime Minister said that destination weddings are a growing trend and have huge potential in India. "We have to develop at least 50 tourist centers which should be the first thing in the mind of any tourist planning to visit India," the Prime Minister said.