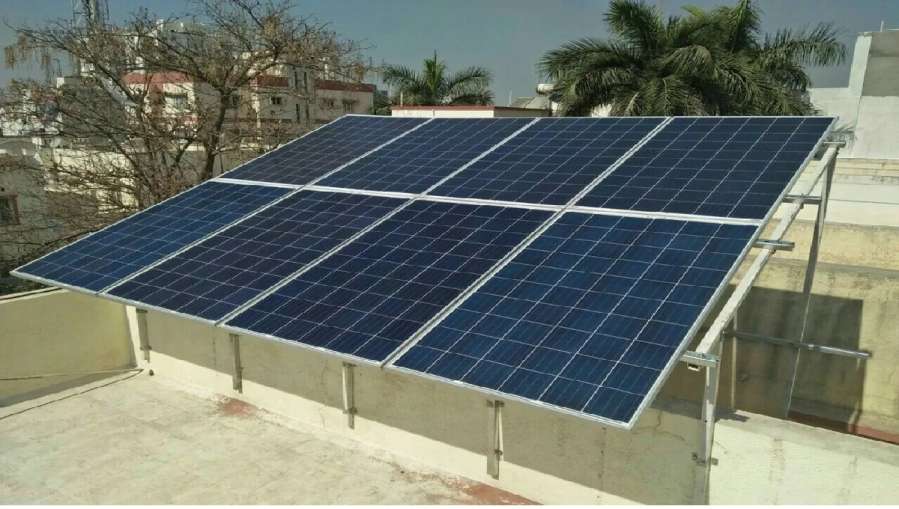 If you are self employed If you want to start then you can think about solar power business. This will also generate your income and pave the way for alternative energy. At present it is the fastest growing business in the world. There is easy funding arrangement for this business from the government side as well. That means you will also get government help to start this business. Let us tell you that many states of many countries also provide concession to promote electricity production through solar panels. According to the information received, the Municipal Corporation is preparing to give special exemption in the upcoming budget to develop Indore as a solar city. This type of scheme can be seen in other states as well.
Government promoting green energy
The Government of India is promoting solar energy keeping the environment in mind. For this, emphasis is being laid on alternative sources like hydrogen energy, wind energy, solar energy. Big companies like Reliance Industries, Adani Group of the country are expanding their business in this area. On the future of solar energy, Amod Anand, cofounder of Loom Solar, told India TV that India has set a target of generating 40 per cent electricity from non-fossil fuel sources by 2030. Currently, solar panels are being promoted a lot in the country under Make in India. It has brought opportunities for the youth. He can start his business in this sector by investing less capital.
Let me tell you that according to the International Renewable Energy Agency, in the last one year more than 1 crore jobs have been created in the renewable energy sector all over the world. India has also benefited from this. The CEO of the Faridabad-based company said that his company manufactures solar panels and AC modules. Any person can start this business as a dealer even after joining their company. Or anyone can also join them by becoming a distributor. Company's cofounder Amol Anand says that any student or housewife can start this business by joining them. This work can be done sitting at home. India has an average of 300 sunny days in a year. Petrol-diesel prices are increasing and natural fuel is decreasing. In such a situation, the government is promoting solar energy. The initial investment for this is also less. Banks also finance for this. From this one can earn from 30 thousand to 1 lakh rupees in a month.
what is solar panel
The best source of energy is solar energy. There is no pollution in it either. It is entirely based on sunlight. Neither petrol-diesel nor coal is required to generate energy from this. Actually, we use solar panels to get energy from the sun's rays. It is made of silicon, which is a semi conductor. When sunlight falls on a solar panel, the energy of the photons is absorbed and the electrons present in the panel become active. This generates energy. Along with this comes a solar battery, which converts it into current. There are two types of batteries inside the solar battery. One of these is a lithium ion battery, while the other is a lead acid battery. The company also produces lithium batteries. Its maintenance is zero. Also, charging is also quick.
You can start solar panel business from your home. Today solar panels are being installed in every village. People are installing solar panels on the roof of their houses to meet their electricity needs. The demand is expected to increase further in the coming days. You can earn in lakhs by starting this business with an initial capital of 2 to 3 lakh rupees.