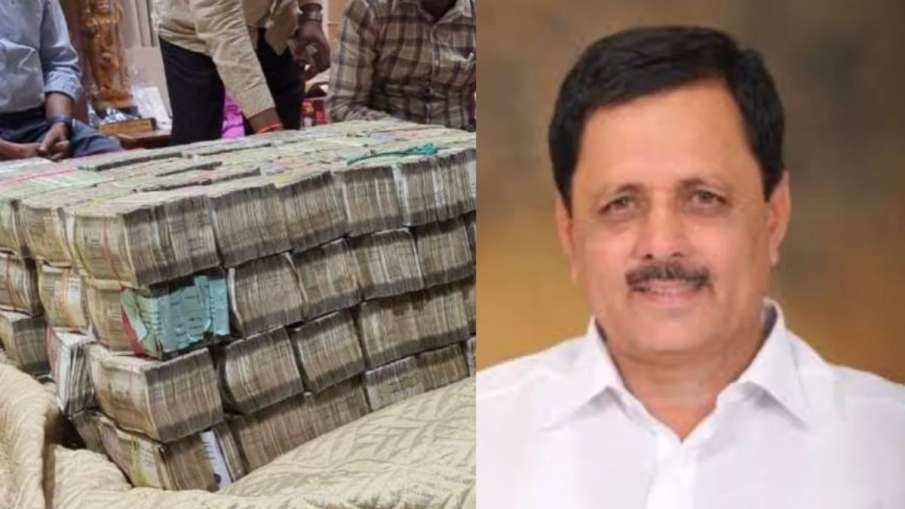 Prashant, the chief accountant of the Bengaluru Water Supply and Sewerage Board (BWSSB) and son of a BJP MLA, was caught red-handed by the Lokayukta yesterday while accepting a bribe of Rs 40 lakh. During the raid, the Lokayukta officials also recovered crores of rupees from his office. In this case, along with the main accused Prashant, 5 people have been taken into custody so far. MLA Madal Virupakshappa has also been made an accused in the case. Lokayukta says that BJP MLA is currently absconding and search is on for him.
BJP MLA resigns from the board
At the same time, BJP MLA Madal Virupakshappa has resigned from the board of Karnataka Soap and Detergent Limited after being named in this case. In a letter to Karnataka Chief Minister Basavaraj Bommai, the BJP MLA said, "There is some conspiracy against my family. I am resigning under moral responsibility as there are allegations against me."
Chief Minister Basavaraj Bommai said this
In this case, Chief Minister Basavaraj Bommai said that the culprits will not be spared. He said, we will not save anyone. Talking to reporters, the Chief Minister said that the Lokayukta would investigate all the cases registered during the Congress regime in the State. We have re-established the Lokayukta office with the sole objective of curbing corruption, he said. CM Bommai said, let the Lokayukta investigate the matter without any bias. Congress MLAs also faced several allegations during their tenure, but all the cases were suppressed. All those matters will now be investigated.
read this also-
Karnataka: Lokayukta raids BJP MLA's son's house, 'bed' of notes seized
Should girl students wear hijab in exams or not? Supreme Court will form a bench for hearing