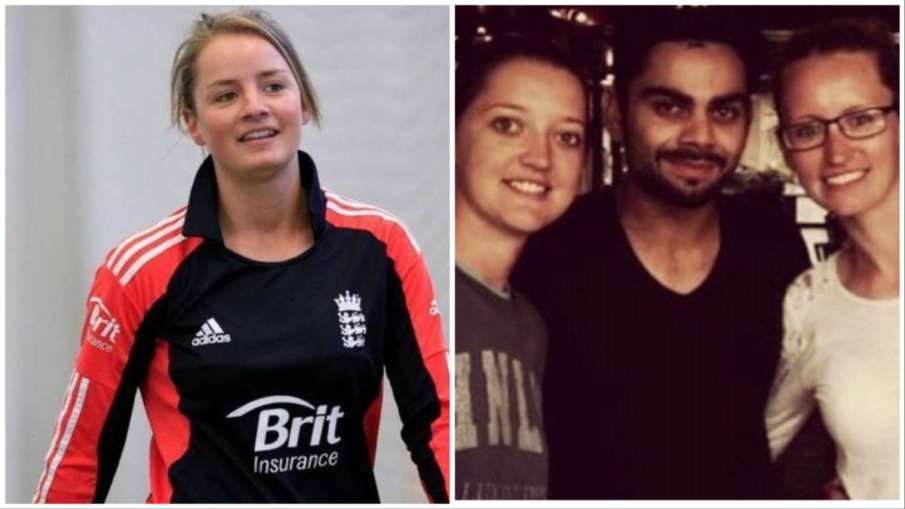 Sarah Taylor, the former wicket-keeper batsman of the England women's cricket team, recently surprised everyone by sharing a photo with her female partner. Not only this, he also shared the information about becoming a mother with his partner. A few days after that, on the night of Thursday, March 2, 2023, another English cricketer has taken a similar decision. England women's cricket team star Danielle Wyatt has now chosen a female partner and has also got engaged to her. Wyatt took to his Twitter handle on Thursday night to share a picture of him kissing his partner, showing off her ring finger.
Talking about Daniel Wyatt's partner, she is also a sports woman. Her name is Georgia Hodge, who is the head of the women's football team called CAA Base in London. While sharing his photo, Wyatt wrote in the caption, "Mine forever". At the same time, this tweet has also been retweeted by Georgia from her handle. Many people are congratulating them on this photo of both, while many users are also raising the old incident related to Daniel Wyatt and Virat Kohli. According to him, in 2014, Wyatt proposed Virat for marriage. However, Virat refused her. In 2017, he married Bollywood actress Anushka Sharma.
What was the whole matter?
Virat Kohli once told Kapil Sharma in a one-time comedy reality show that, when he was playing the T20 World Cup in Bangladesh, he got a marriage proposal after the semi-final match. Virat had told that it was the proposal of the then captain of the England women's cricket team, Daniel Wyatt, who had proposed him for marriage by tweeting. However, he did not pay attention to it and was more focused on his game. After that somewhere Virat's mother had said that her son is not yet of marriageable age. But he did not name anyone. This incident is of the year 2014.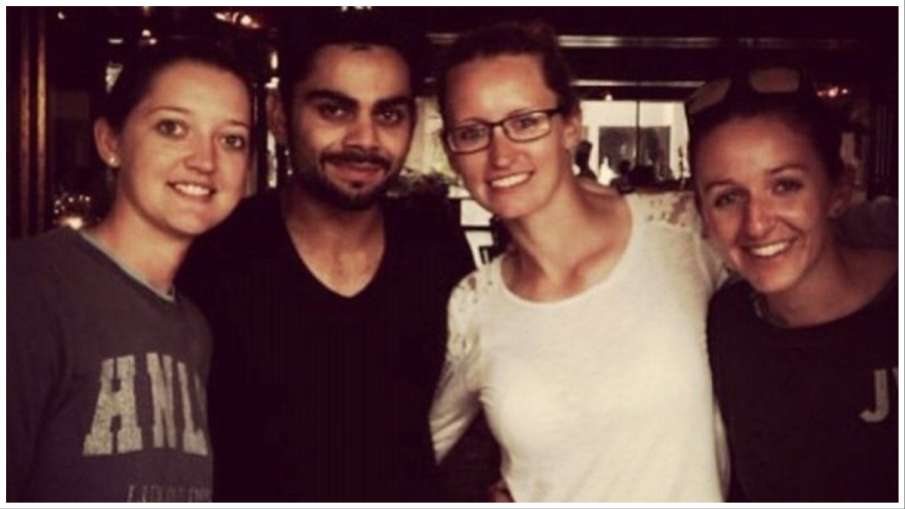 Sarah Taylor, Virat Kohli, Daniel Wyatt and Kate Cross (Left to right)
After this in the year 2019, England cricketer Kate Cross shared a picture on social media in which Virat Kohli, Sarah Taylor, Daniel Wyatt and Cross were present with their arms around their necks. It was written in this photo that the picture was from five years ago i.e. 2014. Then when Virat Kohli and Anushka Sharma tied the knot, Daniel congratulated both of them on Twitter. A few days later, in an interview, the English cricketer had also told that, when we met, Virat had told me that you cannot write anything like this on Twitter. All these things are taken very seriously there. She was probably referring to the same thing when she proposed Virat for marriage.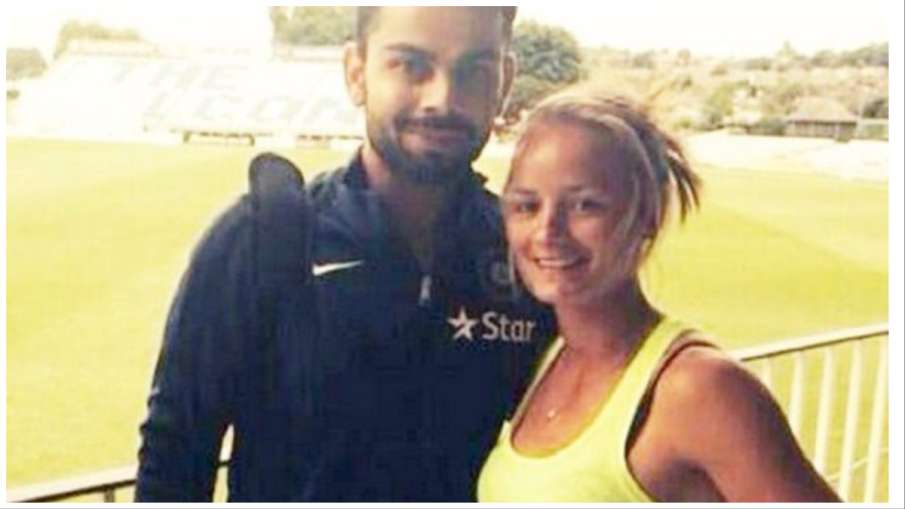 Old picture of Virat Kohli and Daniel Wyatt
Now if we talk about Danielle Wyatt's career, she was also a part of the England team in the recently concluded Women's T20 World Cup. He made his debut for England in 2010. She has played 102 ODIs and 143 T20 Internationals so far. He has 1776 ODI runs in his name which includes two centuries and five half-centuries. Apart from this, he has scored 2369 T20 International runs, has 2 centuries and 11 half-centuries in his name. However, despite having such an impressive record in T20s, she was not bid for by any team in the auction for the first edition of the Women's Premier League. He had also expressed grief over this by tweeting.
Read this also:-