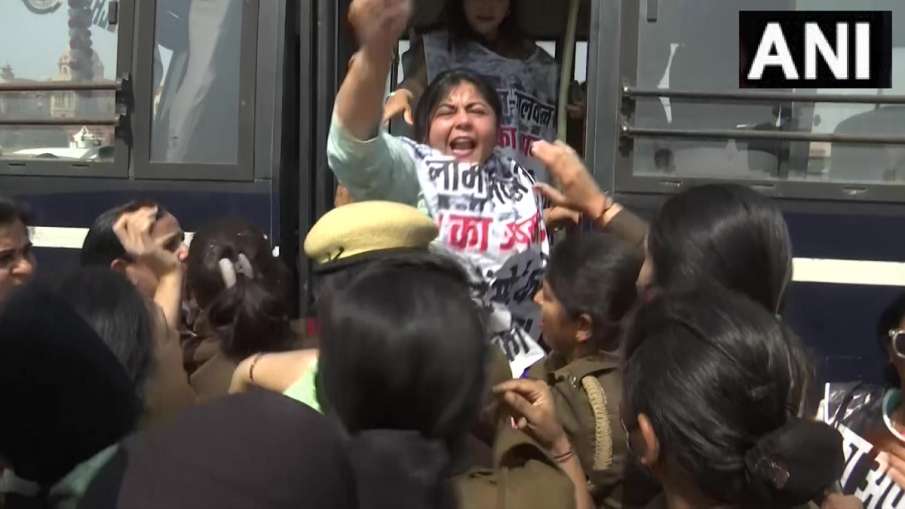 Delhi: Chinese Foreign Minister Qin Gang visited India today. They reached Delhi airport in the morning. On his visit, where China took a soft stand, saying that 'India and China are traditional partners and good relations are in the interest of both countries'. At the same time, the Congress has protested on the arrival of the Chinese Foreign Minister. According to information, women Congress workers demonstrated at Vijay Chowk against the visit of Chinese Foreign Minister Chin Gang to India. The protesting women activists have been detained by the police. On this matter, Mahila Congress chief Neeta D'Souza said, 'We are opposing China because they have killed our army.'
The Chinese Foreign Minister is on a visit to India to participate in the G20 Summit. It is being told that on the sidelines of the summit, Indian counterpart i.e. Foreign Minister S.K. He may have a meeting with Jaishankar. However, there has been no official confirmation about this from China.
In the midst of all this, China has given a statement adopting a soft stand regarding the visit of its Foreign Minister to India. Chinese Foreign Ministry spokesperson Mao Ning said that China attaches importance to its relations with India. Ahead of a possible meeting of Chinese Foreign Minister Qin Gang with Indian External Affairs Minister S Jaishankar, Beijing said stronger ties between the two countries are in the interest of both countries and their peoples.
Chinese Foreign Ministry spokesman Mao Ning said that both China and India are ancient civilizations. The population of both countries is more than one billion. We are neighbors and both are emerging economies in the world. China-India close ties are of great significance to the interests of both countries and their peoples. Although Foreign Ministry spokesperson Mao did not confirm the meeting of the gang with Jaishankar, she said that the information about the gang's visit to India would be made public.