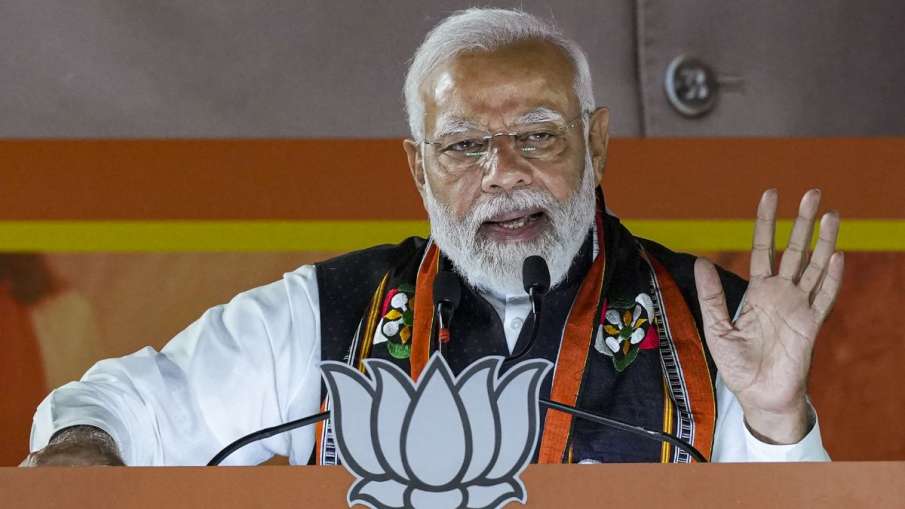 New Delhi: Every BJP worker is jubilant after the victory in the northeastern states of Tripura, Nagaland and better than expected performance in Meghalaya. BJP's workers from the high command to the bottom celebrated fiercely today. The main program to celebrate this victory was celebrated at BJP's headquarters in Delhi. Many big leaders including PM Modi himself, National President JP Nadda and Union Home Minister Amit Shah participated in this celebration. Here PM Modi addressed the workers. During his address, PM Modi also told the secret of BJP's continuous victory.
Know what is the secret of BJP's victory?
PM Modi said, "Today everyone wants to know what is the secret of the continuous victory of the Bharatiya Janata Party? Today, on this occasion, I want to tell that the secret of our victory is hidden in Triveni." He said that Triveni means confluence of three streams. The Bharatiya Janata Party has been winning continuously since the confluence of the three currents. He said that BJP has powers, in which the first power is the work and development schemes of BJP governments. Another strength in this is our work culture. Apart from this, our third power is very strong and important. Our third power is our workers and their service towards the party and the country. All these three forces work together and make us win in the elections.
Some people are talking about digging my grave – Narendra Modi
During his address, the Prime Minister said that some fanatics talk about digging my grave. They are talking about killing me, but today's election results have proved that Modi's lotus is blooming all over the country. Indirectly attacking the Aam Aadmi Party, PM Modi said that some people are saying 'Mar Ja Modi – Mar Ja Modi', but today the country is saying 'Don't go Modi – Don't go Modi'.
BJP has changed the politics of the country – PM Modi
PM Modi said that earlier governments only avoided the problem. They didn't even look at the problems, but BJP has changed the policy. Our government has tried to eliminate the most difficult difficulties. He said that the problems and sorrows of the people are not seen by the BJP. Seeing the difficulties of the public, we do not get sleep and we do not turn away from them, but take the most difficult steps to eliminate them.