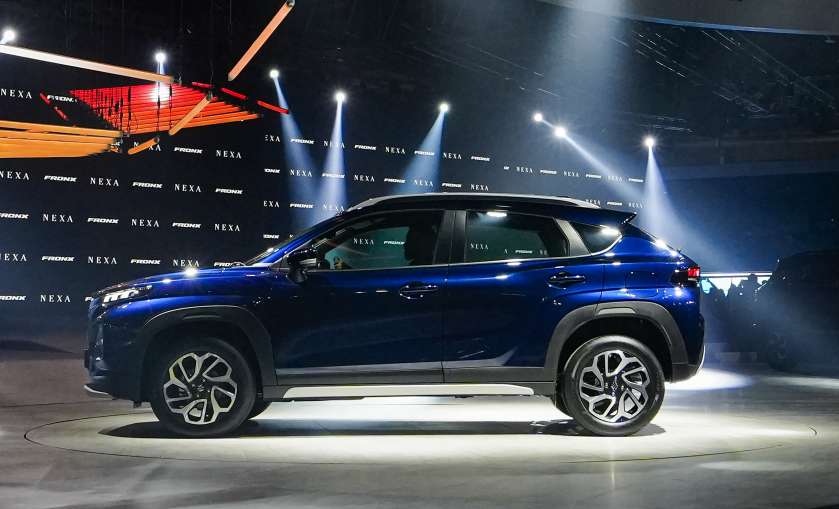 strong demand In February, the bulk sales of passenger vehicles picked up pace and crossed the mark of 3.35 lakh vehicles. All major vehicle manufacturers have registered a growth in sales on a year-on-year basis. Compared to a year ago, total vehicle sales grew by 11 percent to cross 3.35 lakh units last month. This is a record figure for wholesale sales of vehicles in the month of February. The country's largest carmaker Maruti Suzuki India (MSI) registered a growth of 11 per cent in wholesale sales in the domestic market at 1,55,114 units as against 1,40,035 units in the same month last year. However, the company's exports declined by 28 per cent to 17,207 vehicles in February 2023 as against 24,021 units a year ago.
Shashank Srivastava, senior executive officer (marketing and sales), Maruti Suzuki, said the company has so far delivered 15.08 lakh vehicles in the current fiscal, up 23 per cent from 12.27 lakh vehicles in the year-ago period. He, however, admitted that demand for new cars has been impacted marginally due to increase in interest rates on vehicle loans. Apart from this, production is still being affected due to low availability of semiconductors. Hyundai Motor India's sales in the domestic market also increased by seven percent to 47,001 units. In February 2022, this figure was 44,050 units. The company said it also exported 10,850 vehicles from India in February 2023, up 19 percent from 9,109 vehicles a year ago. Domestic vehicle maker Tata Motors said that its passenger vehicle sales (including electric vehicles) in the domestic market stood at 43,140 units in the month under review. This figure was 40,181 units in the same month a year ago.
Strong demand for SUV vehicles
Mahindra & Mahindra (M&M) delivered 30,358 passenger vehicles in the domestic market in February, up 10 per cent from 27,663 units a year ago. Vijay Nakra, head of M&M's automotive segment, said the SUV segment is a significant contributor to the company's sales and has been consistently selling 30,000 SUVs. The recently introduced Thar RWD and XUV400 are also receiving good customer response. Kia India's wholesale sales in the domestic market grew by 36 per cent year-on-year to 24,600 units. The company's head of sales and marketing Hardeep Singh Brar said Kia's 35.8 per cent growth compared to the industry's 10 per cent growth reflects consumer confidence. Toyota Kirloskar Motor's wholesale sales in the domestic market grew by 75 per cent to 15,338 units.
Bajaj Auto sales also increased
The company's vice-president (sales and strategic marketing) Atul Sood said the company is looking forward to a strong end to the fourth quarter on the back of good customer support. In the two-wheeler segment, Bajaj Auto sold 1,53,291 vehicles in the domestic market, a growth of 36 per cent as compared to the February 2022 figure of 1,12,747. TVS Motor's domestic sales grew by 28 per cent to 2,21,402 units as against 1,73,198 units a year ago. However, its motorcycle sales have declined in comparison to the company's scooters. At the same time, domestic sales of Royal Enfield, known for its powerful motorcycles, increased by 24 percent to 64,436 units from 52,135 units a year ago.